> 2-2. The Pentamerone, or, The story of stories
2-2. The Pentamerone, or, The story of stories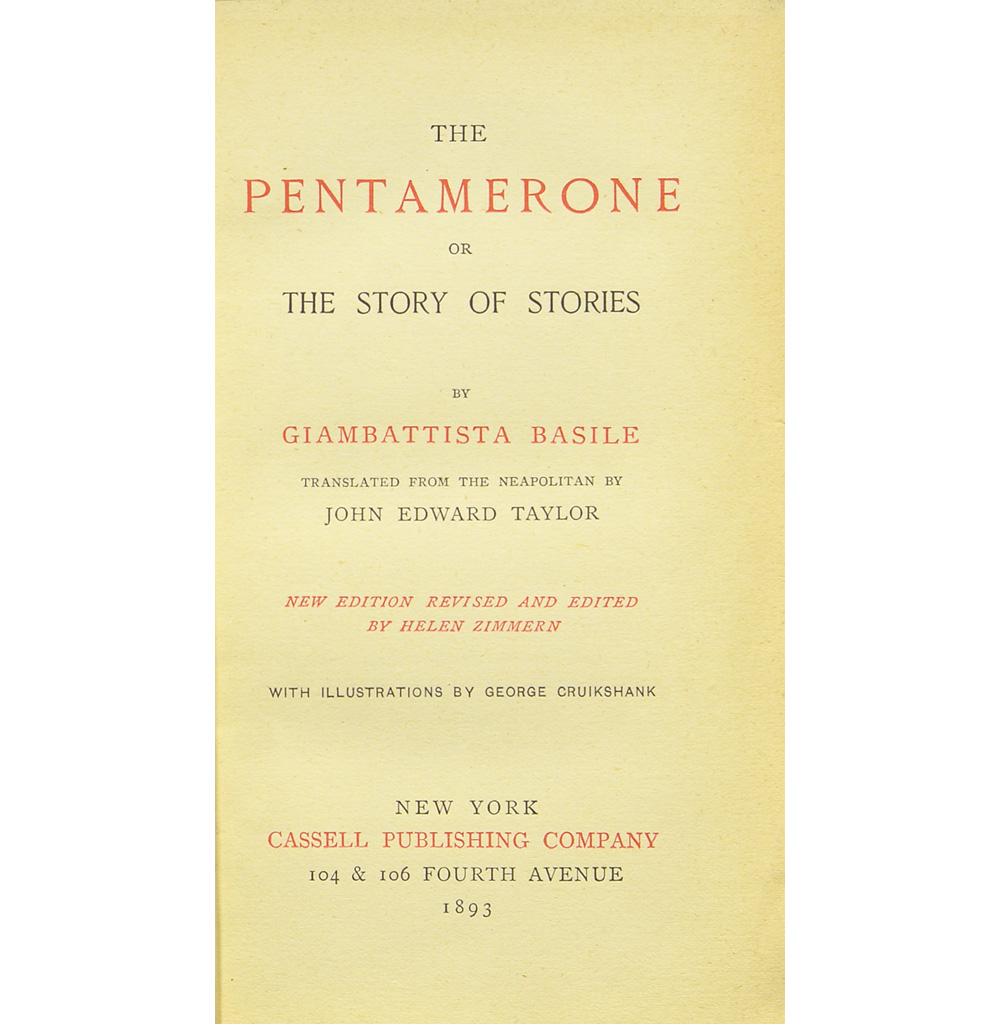 full text on the NDL Digital Collections
The Pentamerone, or, The story of stories / by Giambattista Basile ; translated from the Neapolitan by John Edward Taylor ; with illustrations by George Cruikshank.(The Children's library)
Call No.

: VZ1-117

Publication etc.

: New York : Cassell, 1893.

Physical Descript.

: xii, 218p., [13] leaves of plates : ill. ; 17cm.
English translation of Europe's oldest collection of folk tales by the 17th-century Italian court poet Basile, titled The Pentamerone. 50 tales are narrated in five days, in a way similar to The Decameron consisting of stories told by 10 men and women over 10 days. The collection, which influenced Perrault and the Brothers Grimm, shows that there are numerous similar stories, including some resembling "Cinderella" and "Snow White", all over the world.