2-7. Fairy know-a-bit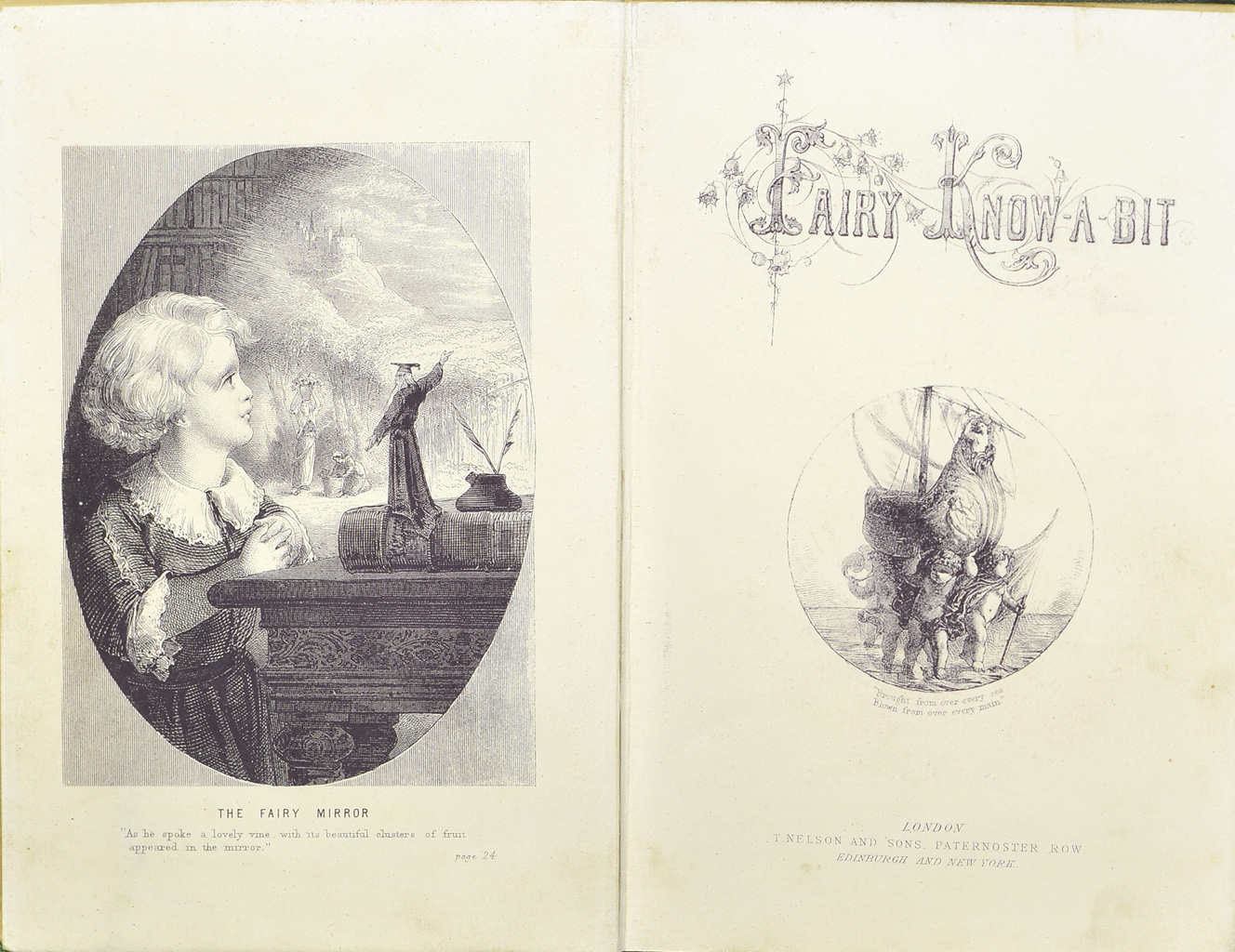 full text on the Internet Archive
Fairy know-a-bit / by A.L.O.E.(A nutshell of knowledge.)
Call No.

: VZ1-18

Publication etc.

: London : T. Nelson and Sons, 1866.

Physical Descript.

: 220p., [2] leaves of plates : ill. ; 18cm.
The story is narrated by a fairy who says "My name is Know-a-bit, … I now make my home within the leaves of this volume". It is still somewhat moralistic despite the fact that it has a fairytale-like style and was published in the year following Alice's Adventures in Wonderland. A.L.O.E. is Mrs. Charlotte Maria Tucker's penname and stands for "A lady of England."