> 3-6. At the back of the North Wind
3-6. At the back of the North Wind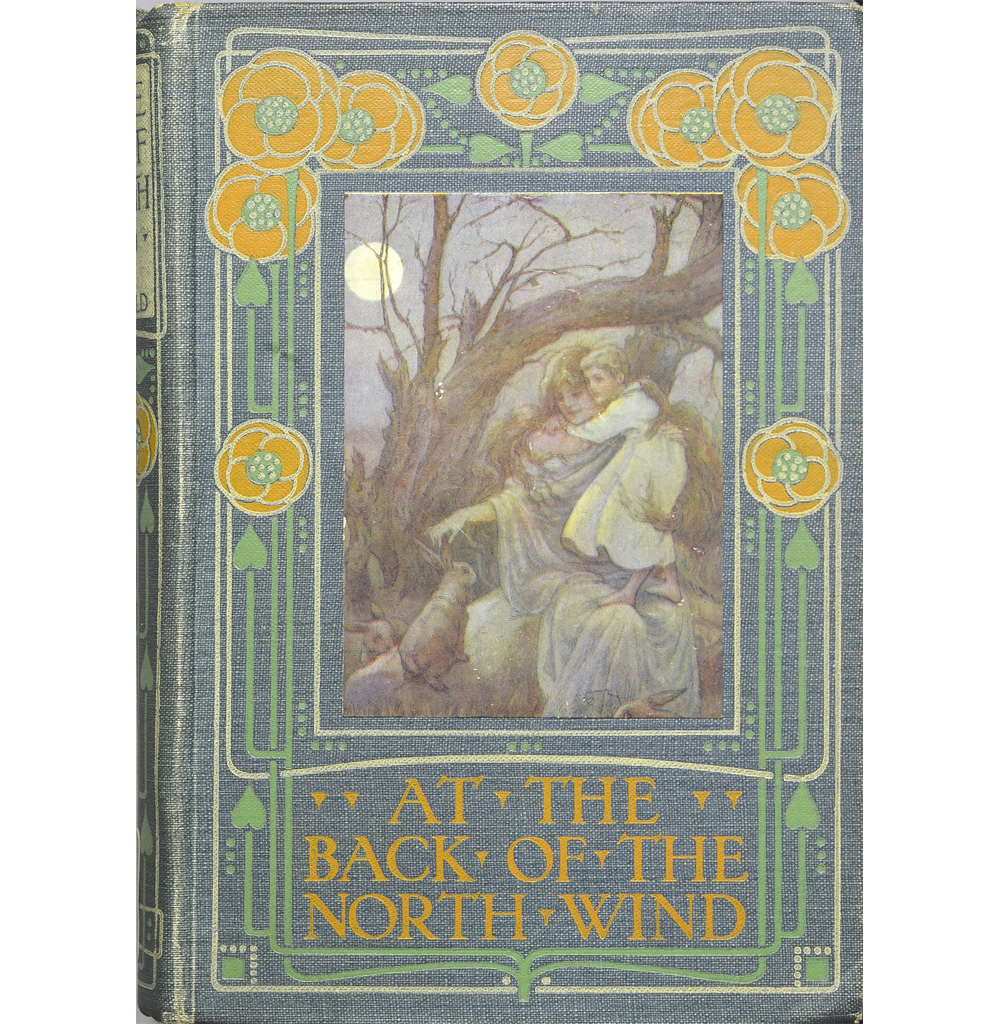 full text on the Internet Archive
At the back of the North Wind / by George MacDonald.
Call No.

: VZ1-687

Publication etc.

: London : Blackie, [1890]

Physical Descript.

: 391p., [12] leaves of plates : ill. (some col.) ; 21cm.
In this creative tale (first edition 1871), a poor boy and the North Wind travel back and forth between reality and fantasy world. MacDonald is said to have persuaded Lewis Carroll to publish of Alice's Adventures in Wonderland, with which the former assisted the latter.