> 4-5. On the Irrawaddy : a story the first Burmese war
4-5. On the Irrawaddy : a story the first Burmese war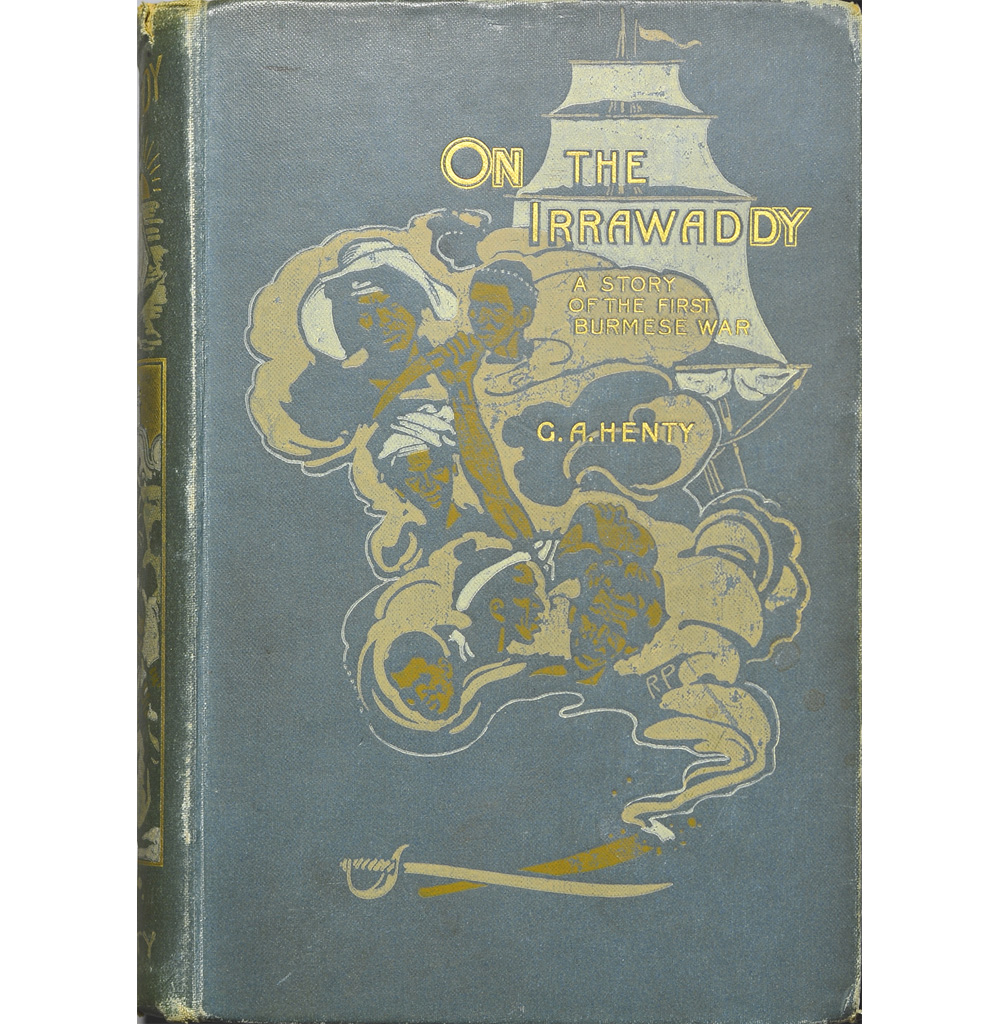 full text on the Internet Archive
On the Irrawaddy : a story the first Burmese war / by G.A. Henty ; with eight illustrations by W.H. Overend.
Call No.

: VZ1-520

Publication etc.

: London : Blackie, 1897.

Physical Descript.

: 352, 32p., [7] leaves of plates : ill. ; 20cm.
The story relates adventures that a British youth encounters in Burma (present-day Myanmar), where he is infiltrated as a spy. Being a former war correspondent, Henty wrote many war stories in a distinctively concise style. The Winnington-Ingram Collection includes a total of 40 titles by Henty, the largest number of works by a single author in the Collection.