> 4-6. Nat the naturalist, or, A boy's adventures in the eastern seas
4-6. Nat the naturalist, or, A boy's adventures in the eastern seas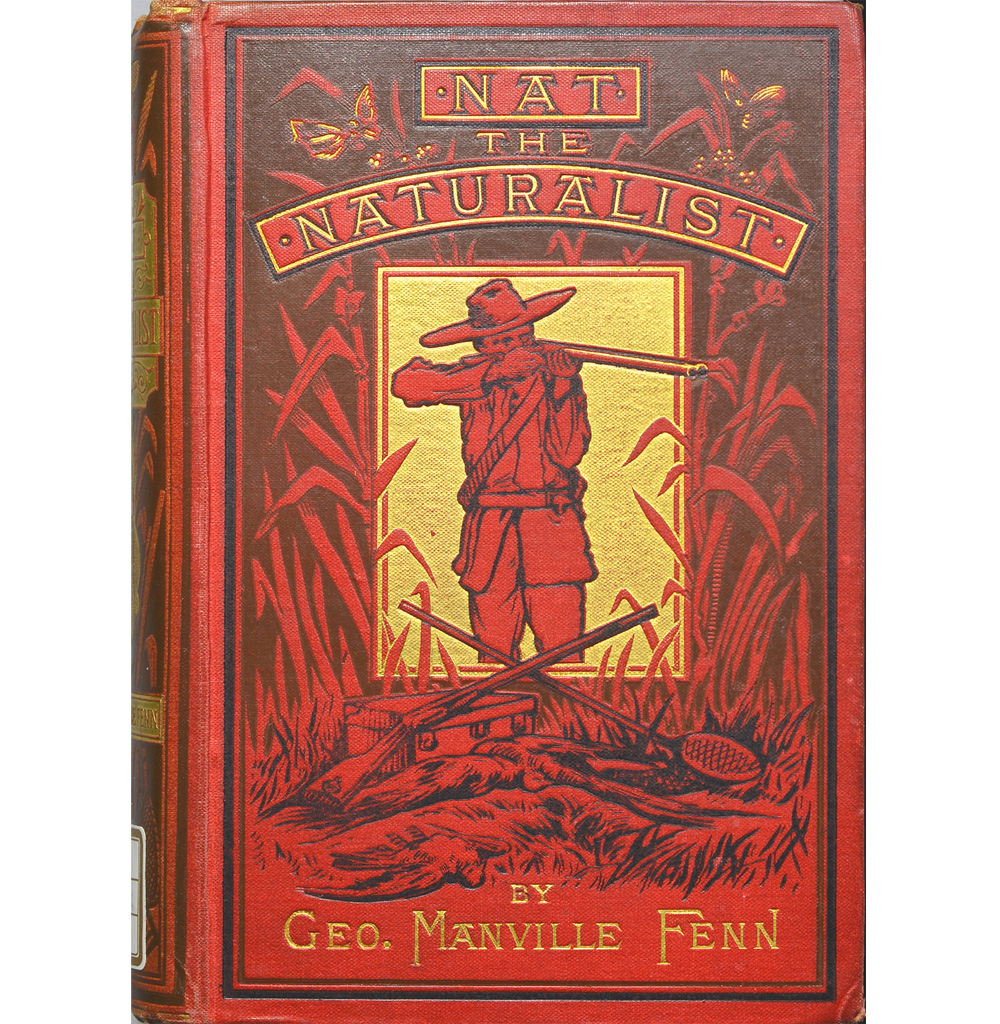 full text on the Internet Archive
Nat the naturalist, or, A boy's adventures in the eastern seas / by Geo. Manville Fenn ; with eight full-page illustrations by Gordon Browne.
Call No.

: VZ1-408

Publication etc.

: London : Blackie & Son, [1899]

Physical Descript.

: 320, 32p., [8] leaves of plates : ill. ; 20cm.
The book provides abundant naturalist knowledge while relating the story of a boy named Nat, a researcher of flora and fauna in Borneo and New Guinea. Disseminating knowledge of natural science was an important role of 19th-century adventure tales.