4-8. Treasure Island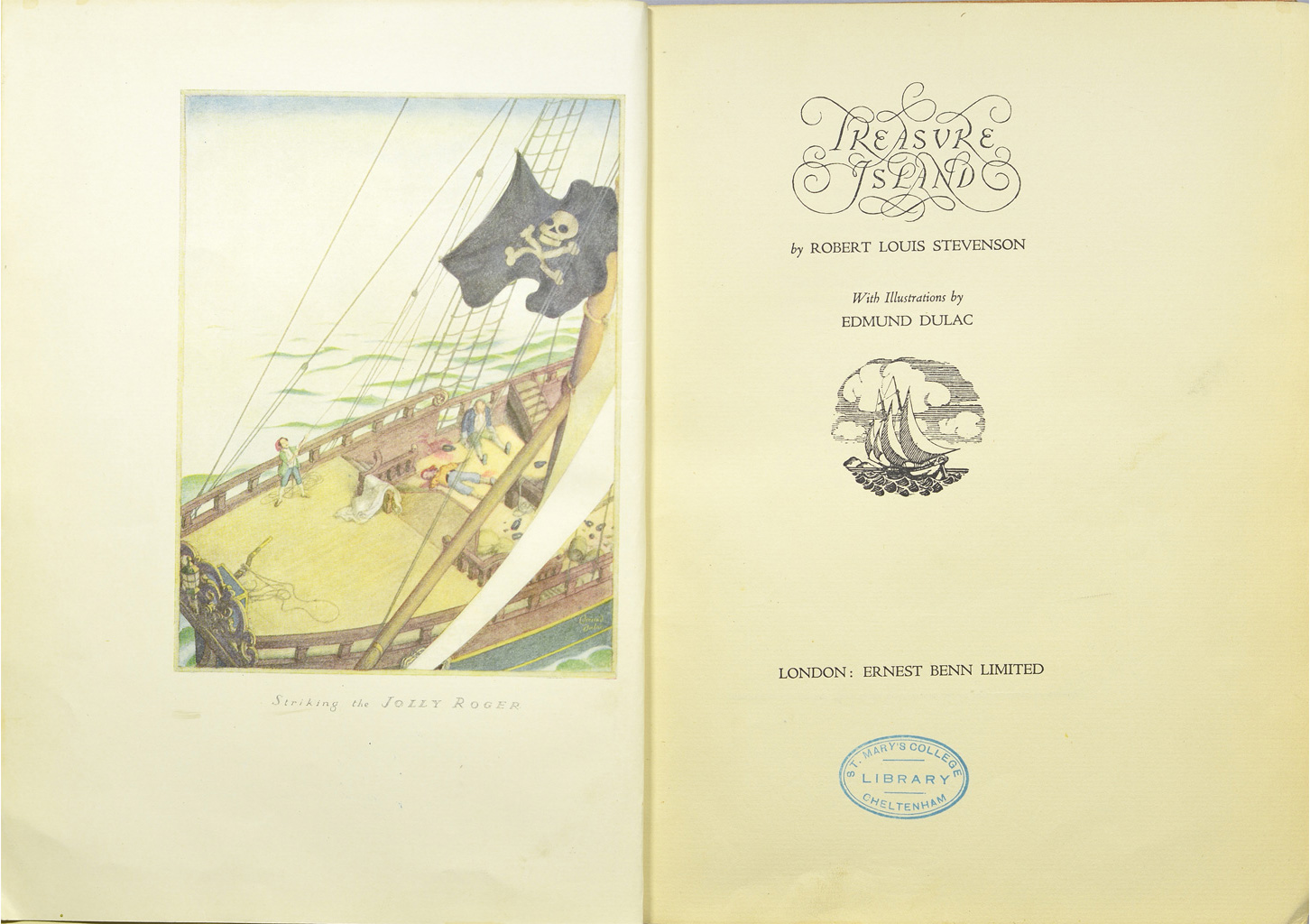 full text on the NDL Digitized Contents
Treasure Island / by Robert Louis Stevenson ; with illustrations by Edmund Dulac.
Call No.

: VZ1-997

Publication etc.

: London : E. Benn, 1927.

Physical Descript.

: 255p. [12] leaves of plates : ill. (some col.) ; 26cm.
The book originated from the map of an imaginary island that Stevenson drew for his adopted son. Initially appearing in the children's magazine Young Folks as a serialized novel, the story was not very favorably received at first. It won the praise of critics and gathered attention when it was published as a single volume in 1883.