> Chapter V Toy Books and Early Modern Picture Books
> 5-1-2. The instructive picture book, or, A few attractive lessons from the natural history of animals
5-1-2. The instructive picture book, or, A few attractive lessons from the natural history of animals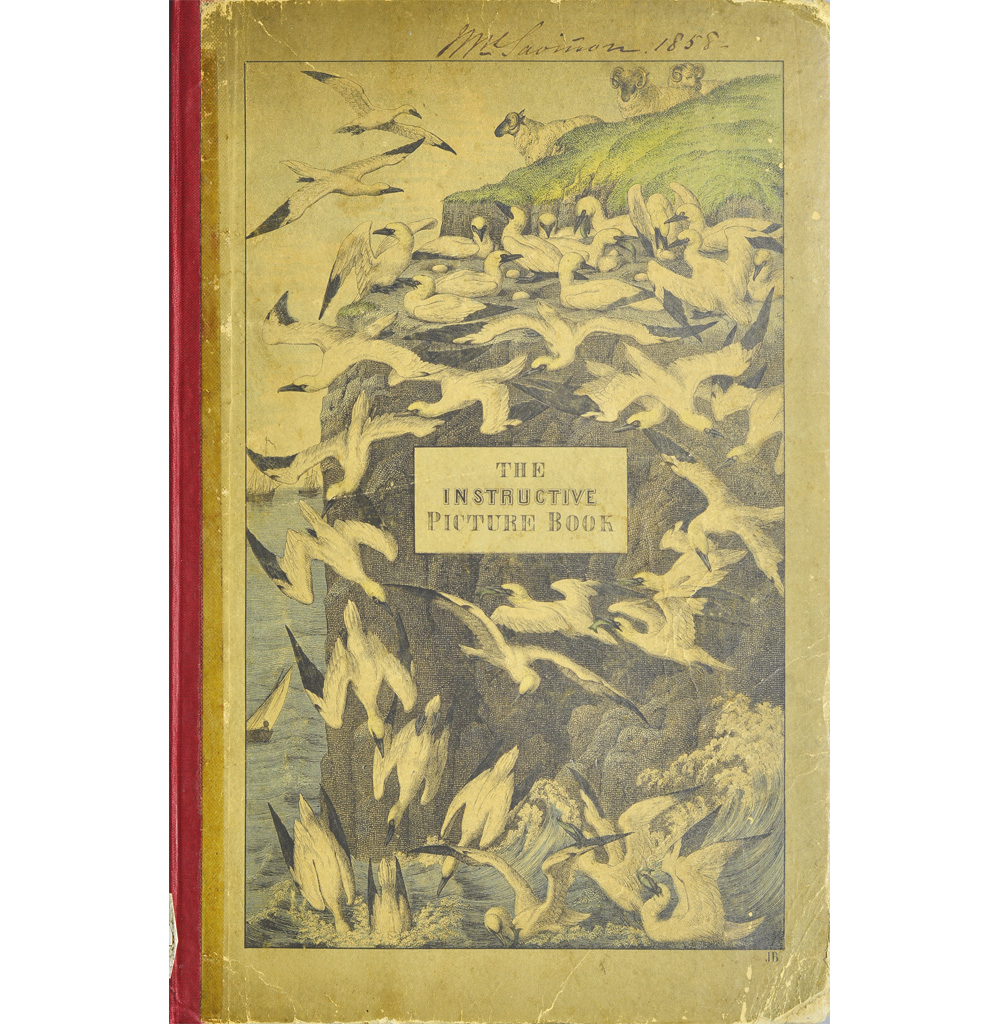 full text on the NDL Digital Collections
The instructive picture book, or, A few attractive lessons from the natural history of animals / by Adam White.
Call No.

: VZ1-1122

Publication etc.

: Edinburgh : Edmonston and Douglas, 1860.

Physical Descript.

: 62p., [58] leaves of plates : col. ill. ; 22cm.
This picture book instructs the reader in quadrupeds, fish, birds and insects. The author Adam White, a zoologist at the British Museum, provides commentaries in the first half of the book. The second half of the book presents colorful illustrations achieved by wood engraving and hand coloring.