> Chapter V Toy Books and Early Modern Picture Books
> 5-2-2. R. Caldecott's first collection of pictures and songs
5-2-2. R. Caldecott's first collection of pictures and songs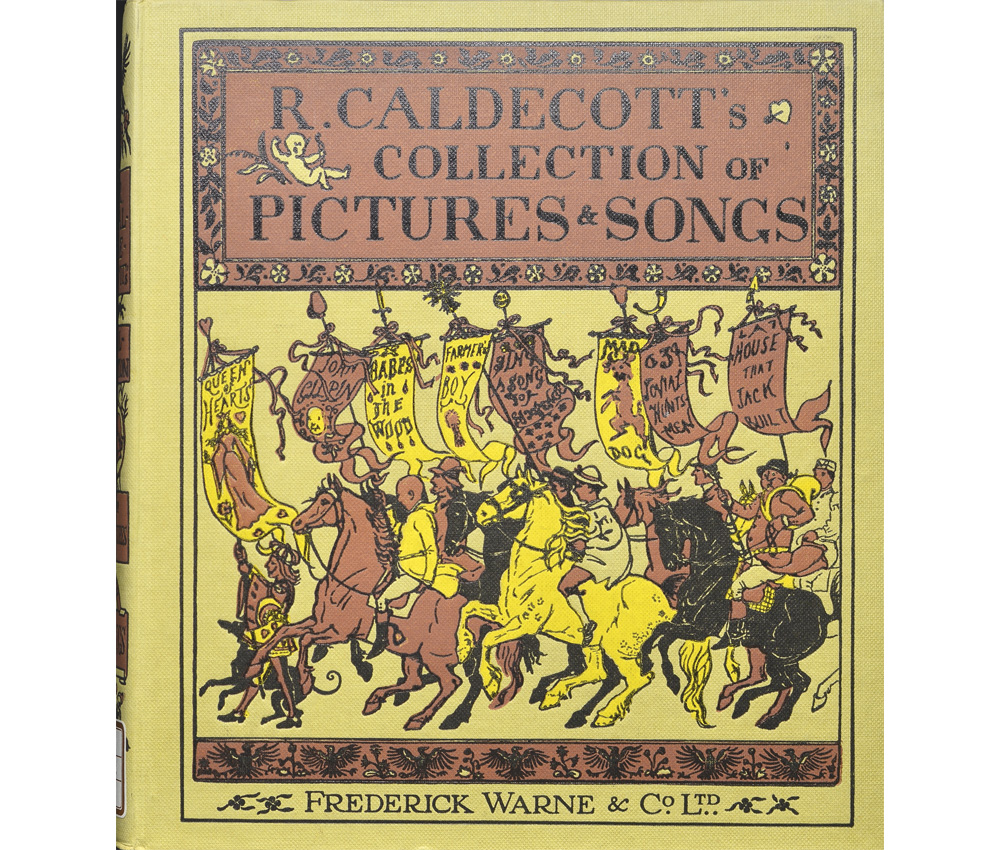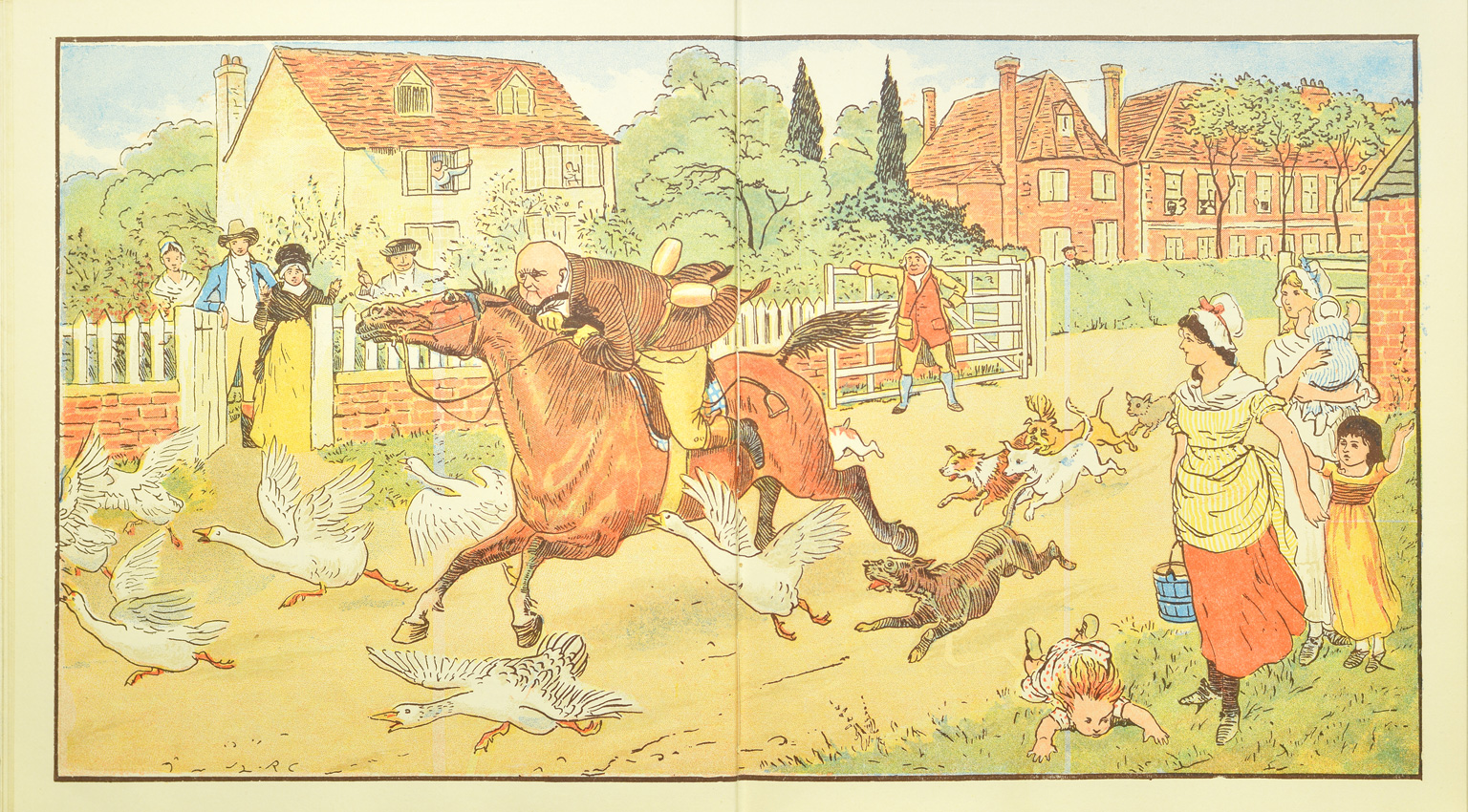 R. Caldecott's first collection of pictures and songs.
Call No.

: VZ1-197

Publication etc.

: London : F. Warne and Co., [19

--

]

Physical Descript.

: 1 v. (various pagings) : ill. (some col.) ; 24cm.
One of the spread illustrations for "The Diverting History of John Gilpin" in this collection of eight stories (first edition 1881) was adopted as the design of the Caldecott Medal, the award annually presented to the most outstanding picture book published in the United States. Gogh and Gauguin, among others, are said to have been great admirers of the same illustration.