> Chapter V Toy Books and Early Modern Picture Books
> 5-2-3. Jackanapes
5-2-3. Jackanapes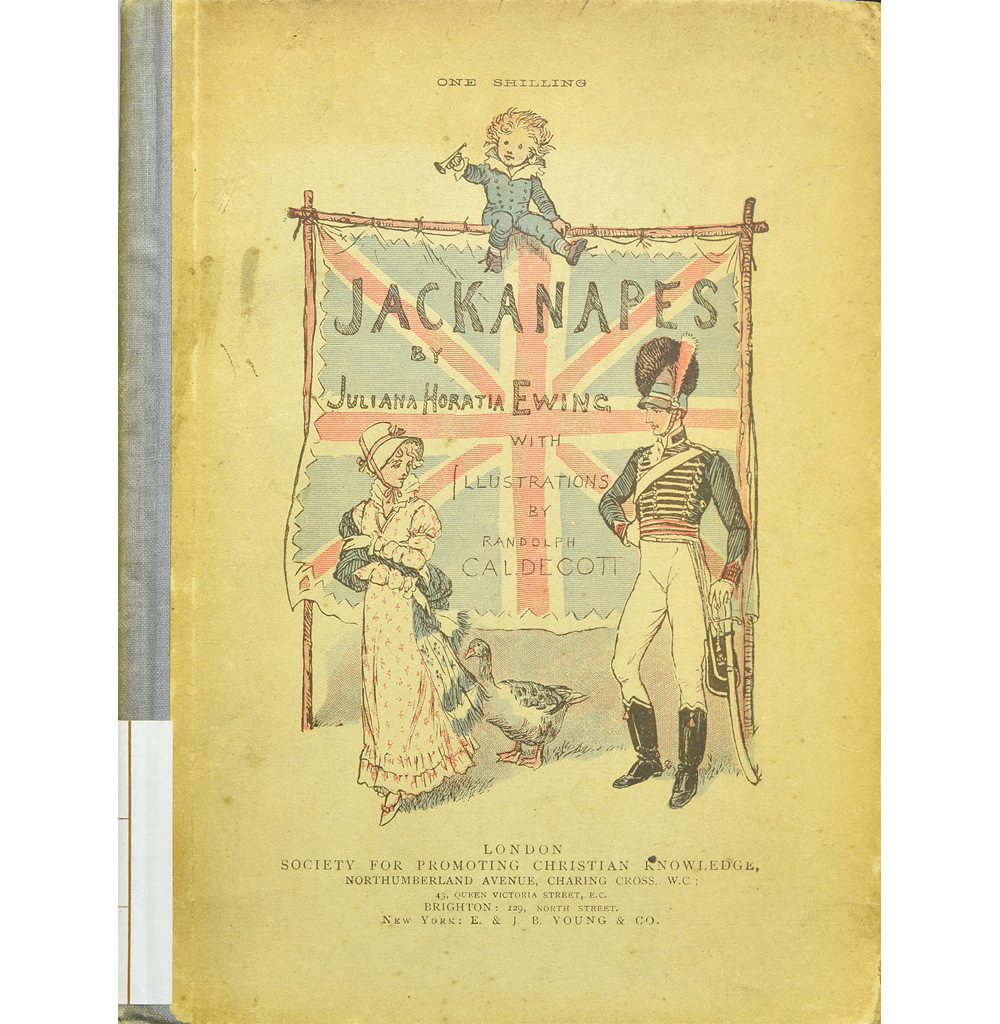 Jackanapes / by Juliana Horatia Ewing ; with illustrations by Randolf Caldecott.
Call No.

: VZ1-368

Publication etc.

: London : Society for Promoting Christian Knowledge, [1879]

Physical Descript.

: 47p. : ill. ; 22cm.
Mrs. Ewing, a children's author, had personally requested Caldecott to produce illustrations for this book. It tells the story of the son of a young soldier who grows up to die in order to protect his friend.