> Chapter V Toy Books and Early Modern Picture Books
> 5-2-7. A romance of the three Rs (Walter Crane's picture books. New series ; no. 1-3)
5-2-7. A romance of the three Rs (Walter Crane's picture books. New series ; no. 1-3)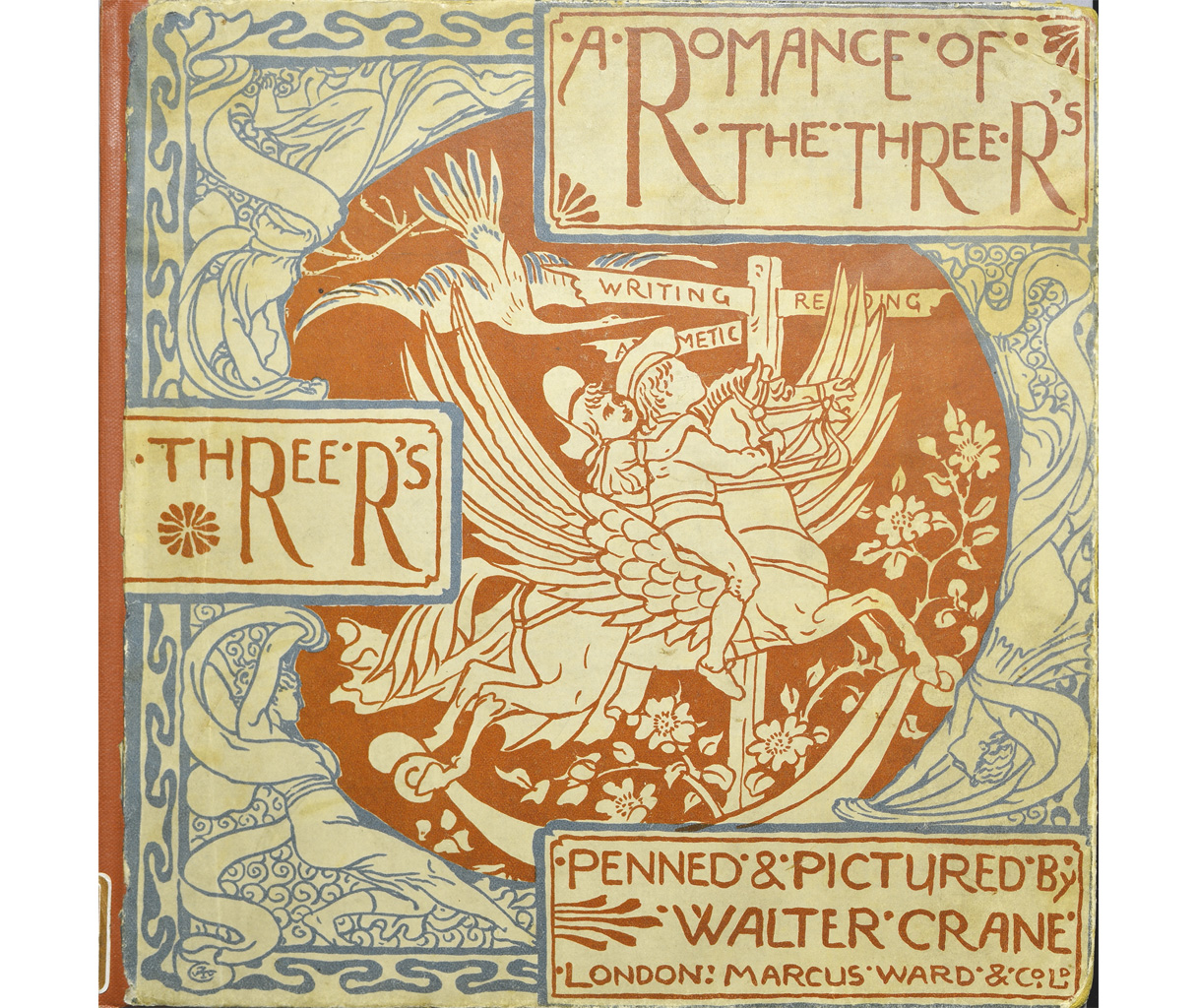 A romance of the three Rs / penned & pictured by Walter Crane.(Walter Crane's picture books. New series ; no. 1-3)
Call No.

: VZ1-286

Publication etc.

: London : M. Ward & Co., 1886.

Physical Descript.

: [32] leaves : col. ill. ; 25cm.
The three "R"s refers to Reading, Writing, and Arithmetic. The illustration on the front cover is said to be the author's wish for children that they would enjoy learning like flying on the back of Pegasus.