> Chapter V Toy Books and Early Modern Picture Books
> 5-1-4. Grandmother's spring
5-1-4. Grandmother's spring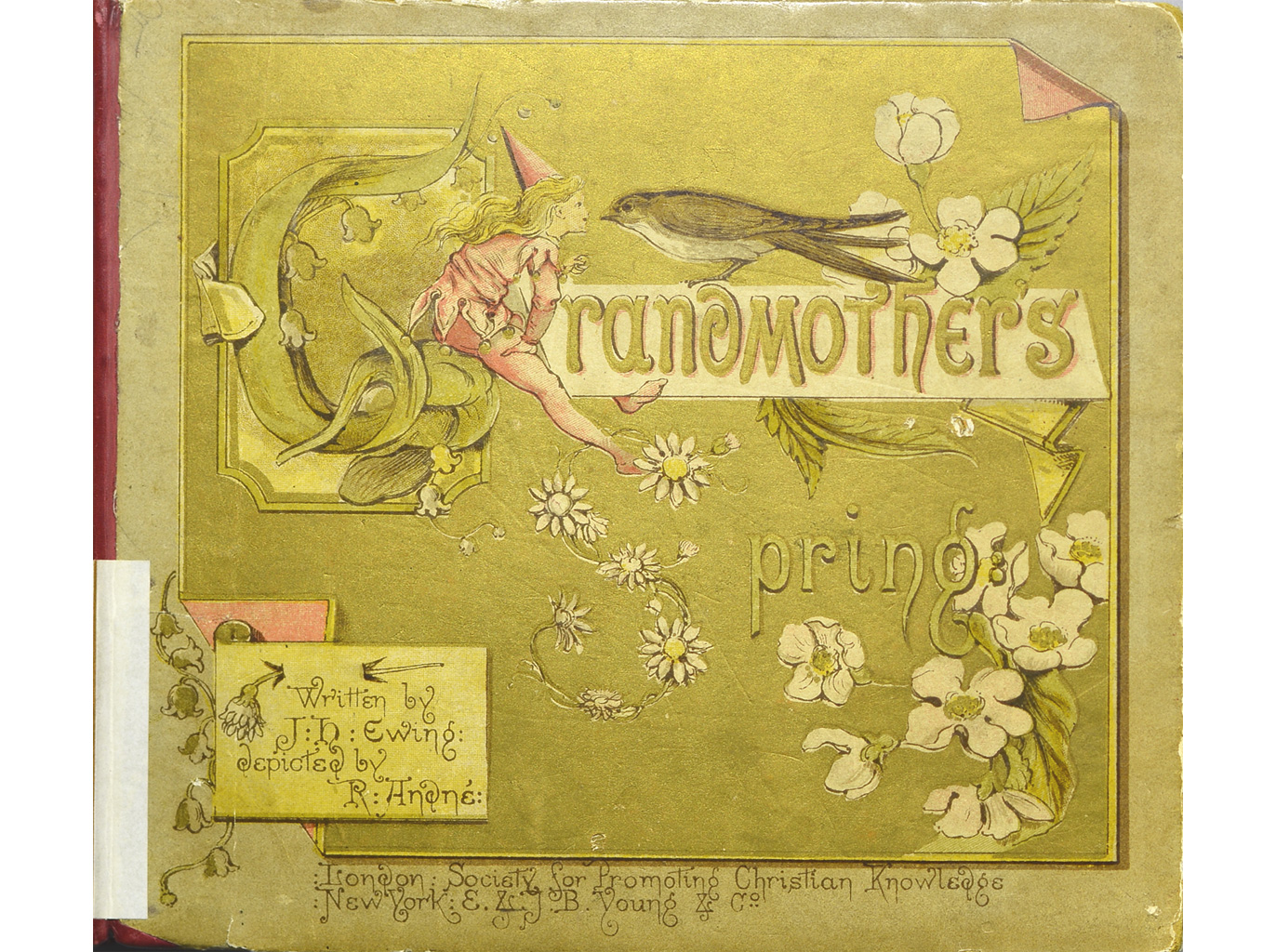 Grandmother's spring / written by Juliana Horatia Ewing ; depicted by R. Andre.
Call No.

: VZ1-363

Publication etc.

: London : Society for Promoting Christian Knowledge, [1885]

Physical Descript.

: 32p. : col. ill. ; 16 x 18cm.
This book may be described as a compilation of chromolithographic illustrations accompanied by poems in which Grandmother relates her childhood memories. The book belongs to the six-volume series called Poems of Child Life and Country Life written and illustrated by the same author.