> Part 6 Children's Literature in the 21st Century: Picture Books
Part 6 Children's Literature in the 21st Century: Picture Books
What comes to mind when you hear someone says 'picture books of the 21st century?' The 1960s and 70s were a golden age for picture books in Japan, and many of the titles first published then are now perennial bestsellers, inculuding Guri to Gura [Guri and Gura] (1963) and Inai inai ba [Peek-a-boo] (1967). At present, there are between 1,000 and 1,500 new picture books published every year.
At the beginning of the 21st century, two minor trends in the picture book market appeared. The first was picture book for adults, and the second was picture books for storytelling which targeted both individual families and organizations. One factor in the development of this second trend was the nationwide spread of book-reading activities, which became popular when the year 2000 was declared National Year of Reading for Children in Japan. These activities not only widened the readership for picture books but also affected the kinds of picture books that were published.
In this section, we will introduce three interesting trends in picture books published between 2001 and 2013 ― a time of great transformation in the picture book industry. And while picture books that retain their popularity across multiple generations can be considered examples of the classic charms of this genre, newly published picture books can also serve as a barometer of society at the time of publication. Here is an introduction to new expressions and emerging trends in the 21st century picture books that today's adults present to today's children.
1. Creating Picture Books that Transcend Borders — Reverse Importation of Picture Books and Co-Publishing
As sales of picture books grew during the first decade of the 21st centurey, so too did the number of people aspiring to author children's books, leading an increasing number of Japanese authors to explore the possibility of publishing their work overseas. The Bologna Children's Book Fair in Italy was a central stage for such efforts. Many authors gained attention from publishers worldwide after winning an awards at Bologna, and books by Japanese authors that were first published overseas began to be imported to Japan. This phenomenon is called reverse importation and is commonly seen in Japan.
Cooperation between Japanese and overseas publishers who share a common philosophy lead to what is called co-publication. The Nitsu/chu/kan heiwa ehon [Picture book for peace from Japan, China and Korea] project, brought together authors and publishers from the three countries to cooperate in the creation of picture books on the subject of mutual peace, which were translated and co-published simultaneously in each languages.
Bookbinding and author Katsumi Komagata creates unique picture books that appeal to the senses and have been co-published in France and Mexico.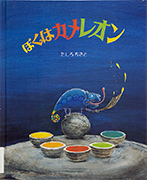 6-1-1Boku wa kamereon [Chameleon's colors]
Written and illustrated by Chisato Tashiro
Nord Sud Japan 2003
(A Michael Neugebauer book)
Call No. Y17-N04-H188
A vividly illustrated picture book that depicts the adventures of Carlo the Chameleon in the jungle. Editions in eight languages, including Japanese and English, went on sale in seven countries in 2003. A revised edition was published by Granmama-sha in 2010.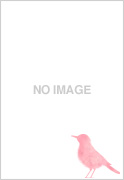 6-1-2Carlo Chamäleon
Chisato Tashiro
Michael Neugebauer Verlag 2004
Call No. Y18-B402
The German edition of Boku wa kamereon, second edition.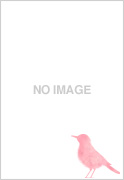 6-1-3Camaleò
Written and illustrated by Chisato Tashiro/Translated by Luigina Battistutta
Nord-Sud 2003
Call No. Y18-B205
The Italian edition of Boku wa kamereon.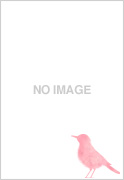 6-1-4Je suis...
Written and illustrated by Taro Miura
La Joie de lire [2004]
(Collection les versatiles)
Call No. Y18-B938
A picture book though which children enjoy finding various personalities within themselves. The French edition was published by a Swiss publisher in 2004.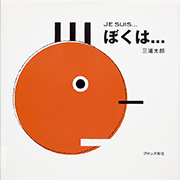 6-1-5Boku wa ... [I am...]
Written and illustrated by Taro Miura
Bronze Publishing 2005
Call No. Y17-N05-H947
The Japanese edition was published in 2005.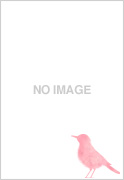 6-1-6Moving blocks
Written and illustrated by Yusuke Yonezu
Michael Neugebauer Publishing Ltd. 2011
Call No. Y18-B932
This is a pop-up book, in which turning a page with a hole in it will change the wooden blocks into different vehicles. This English edition was published in April 2011.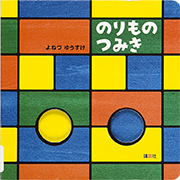 6-1-7Norimono tsumiki [Moving blocks]
Written and illustrated by Yusuke Yonezu
Kodansha 2011
Call No. Y17-N11-J697
Here is the Japanese edition, which was published after the English, French, German, and other editions.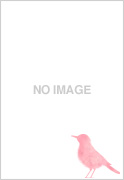 6-1-8Puss & boots
Written and illustrated by Ayano Imai/Translated by Sayako Uchida/Adapted by Kate Westerlund
Minedition/Michael Neugebauer 2009
Call No. Y18-B730
This is a delicately illustrated retelling of the folk tale Nagagutsu wo haita neko (Puss in Boots).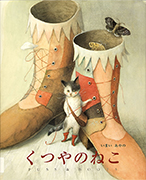 6-1-9Kutsuya no neko [Puss & boots]
Written and illustrated by Ayano Imai
BL Shuppan 2010
Call No. Y17-N11-J50
This is the original Japanese version of "Puss & boots," which was published in Japan after the English version was published in 2009.
6-1-10Little tree = Petit arbre
Written and illustrated by Katsumi Komagata
One stroke 2008
Call No. Y17-N13-L913
This is a three-dimensional rendering of how a small tree grows and changes throughout the seasons. Written in Japanese, French, and English, it was published in collaboration with the French publisher Trois Ours.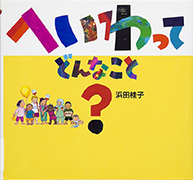 6-1-11Heiwatte donna koto? [What is peace?]
Written and illustrated by Keiko Hamada
DOSHINSHA PUBLISHING 2011
(Nitsu/chu/kan heiwa ehon [Picture book for peace from Japan, China and Korea])
Call No. Y17-N11-J589
A Japanese author uses simple words to explain what peace is.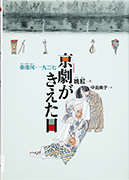 6-1-12Kyogeki ga kieta hi: Shinwaiga, 1937 [The day when the Peking opera disappeared: Qinhuai River, 1937]
Written and illustrated by Yao Hong/Originally drafted by Yao Yuein/Translated by Yumiko Naka
DOSHINSHA PUBLISHING 2011
(Nitsu/chu/kan heiwa ehon [Picture book for peace from Japan, China and Korea])
Call No. Y18-N11-J188
This book by a Chinese writer depicts how war obliterates culture through the story of how a young girl and a Peking opera performer meet and are torn apart.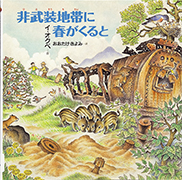 6-1-13Hibusochitai ni haru ga kuruto [When the spring comes in the DMZ]
Written and illustrated by Lee Ukbae/Translated by Kiyomi Otake
DOSHINSHA PUBLISHING 2011
(Nitsu/chu/kan heiwa ehon [Picture book for peace from Japan, China and Korea])
Call No. Y18-N11-J189
Written by a Korean author, this story depicts the changing seasons as well as the constant hope for peace in the demilitarized zone that demarks the Korean peninsula.
2. The Spread of Picture Books for Infants — A Variety Approaches
As birthrates decline and the trend toward nuclear families spreads throughout Japan, reading to children takes on additional importance as a means of deepen parent-child communication. The monthly picture book magazine Kodomo no tomo 0.1.2. [Children's companion 0.1.2.], which began publication in 1995, has been forerunner in efforts see what expressions affect the senses of infants between ten months and two years old.
In 2001, the NPO Bookstart Japan1 began a program to deliver books to newborn infants, and many companies now publish picture books for infants. At present, more than 200 picture books for infants are published every year,2 encompassing a rich variety of expressive techinics – from the realism to abstractionism and from pictorial encyclopedias to nonsense picture books. The Tanikawa Shuntaro no akachan kara ehon [Shuntaro Tanikawa picture book for infants] series, which began published in 2003, presents a different approach in each new book, such as combining the artwork of contemporary artists with preverbal utterances.
1: Available in 899 of the 1741 cities and other municipalities in Japan as of November 30, 2014.
2: According to a Bookstart Japan survey.
3. Picture Books after the 2011 Great East Japan Earthquake–A New Form of Hope
The Great East Japan Earthquake of March 11, 2011 and subsequent Fukushima nuclear disaster greatly affected the Japanese authors who create children's books, forcing them to ponder how to convey the trauma of this disaster to children who were not affected as well as how to provide support and understanding to those who were. Forced to consider what hopes they should convey to their readeres,many authors continue to explore a variety of approaches as they confront the limitations of their own expression.
In the wake of this disaster, picture books have been published that attempt to depict the disaster realistically, to encourage the survivors cheerfully, to comfort readers who are dealing with a deep sense of loss, to share the sense of anxiety and hesitation, to shed light on how irreplaceble a normal everyday life can be, to reflect on the power of nature, and to present warnings to modern society.
The events of March, 2011, also led to a change in the way readers view picture books, bringing us to a crossroads in our understanding of new ways to express hope.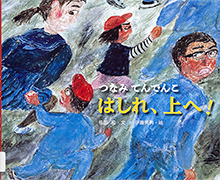 6-1-27Hashire, ue e!: Tsunami tendenko [Run up!: Protect yourself from tsunami]
Written by Kazu Sashida/Illustrated by Hideo Ito
POPLAR Publishing 2013
(Popurasha no ehon [POPLAR Publishing's picture book] 17)
Call No. Y1-N13-L95
Tendenko means "to each his own" in the Iwate dialect. This book tells the true story of elementary and middle school students who survived the tsunami thanks to by repeated training and by banding together.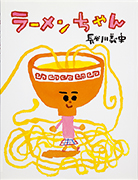 6-1-28Ramenchan [Miss Ramen]
Written and illustrated by Yoshifumi Hasegawa
Ehonkan Publishers 2011
Call No. Y17-N12-J428
Ramenchan (Miss Ramen) make children smile by telling funny jokes. This picture book was handmade to be read to the children of Ishinomaki and cheer them up after the tsunami. It was later published.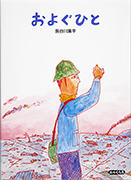 6-1-29Oyogu hito [Swimming man]
Written and illustrated by Shuhei Hasegawa
Kaiho Shuppan Sha 2013
(Eru kurabu [Eru club])
Call No. Y17-N13-L344
People who want to go home. People who were forced to evacuate their homes. The author quietly depicts the reality of the Great East Japan Earthquake in a minimum of words and without attempting to describe everything he wants to say.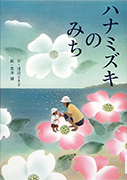 6-1-30Hanamizuki no michi [The alley of flowering dogwoods]
Written by Mikiko Asanuma/Illustrated by Ken Kuroi
Kin-no-Hoshi Sha 2013
Call No. Y17-N13-L461
A mother who lost her son in the tsunami overcomes her sorrow to create a picture book depicting the hope of herself and her son that the town they love will be protected and this kind of tragedy will never happen a second time.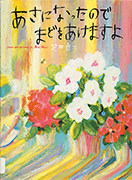 6-1-31Asa ni natta node mado wo akemasuyo [It's morning, so I'll open the window]
Written and illustrated by Ryoji Arai
Kaiseisha 2011
Call No. Y17-N12-J14
Looking out the window, we see a familiar scene. This book depicts the author's feeling that "everyday is an ordinary day," in which we can find the value of an ordinary life.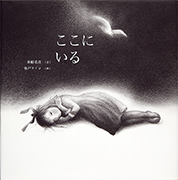 6-1-32Koko ni iru [I'm here]
Poems written by Yoshihiko Funazaki/Illustrated by Keiko Ajito
POPLAR Publishing 2011
Call No. KC482-J374
A picture book with monochrome illustrations, that speaks quietly to everyone who has lost someone special.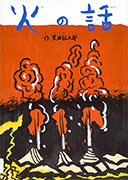 6-1-33Hi no hanashi [The story of fire]
Written and illustrated by Seitaro Kuroda
Sekifusha 2011
Call No. Y17-N12-J526
When the god of fire brought fire to human beings, because they were weaker than other animals, he made them promise not to use fire to kill each other. A story, written from the perspective of the god of fire and an appeal to use fire correctly.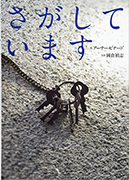 6-1-34Sagashite imasu [I have been searching for...]
Written by Arthur Binard/Photographs by Tadashi Okakura
DOSHINSHA PUBLISHING 2012
Call No. Y1-N12-J287
A picture book comprising photos of fourteen things that each say something about the dropping of the atomic bomb on Hiroshima. A lunch box that longs to hear the words "Let's eat!" and a kettle looking for "a real fire" are among the things searching for the day-to-day activities and the precious lives that were lost.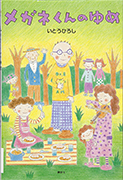 6-1-35Meganekun no yume [Dream of a boy called eye glasses]
Written and illustrated by Hiroshi Ito
Kodansha 2012
(Kodansha no sosaku ehon [Kodansha's original picture book])
Call No. Y17-N12-J1022
Master Eyeglasses is a young boy who cannot remember the dreams he sees while asleep. Invited to breakfast or on walks with his neighbors, he listens to their stories of their dreams. This picture book of dreams guides readers to memories of happiness.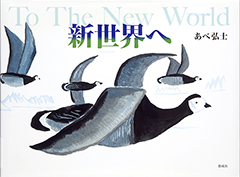 6-1-36Shinsekai e [To the new world]
Written and illustrated by Hiroshi Abe
Kaiseisha 2012
Call No. Y17-N12-J1070
A story about barnacle geese and their annual 3,000-kilometer migration. It is a 'new world' for young birds as well as a 'promised land' told of since ancient times. From start to finish, the birds continue to fly.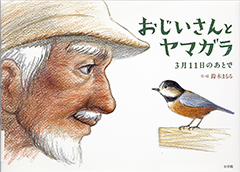 6-1-37Ojiisan to yamagara: Sangatsu juichinichi no atode [Old man and varied tit: After March, 11]
Written and illustrated by Mamoru Suzuki
Shogakukan 2013
Call No. Y17-N13-L239
Year after year, an old man watched young birds leave their nests. But after the nuclear plant accident, he finds that, just as he had feared, things are no longer the way they were before. The author is also a bird nest researcher.