2-1. The Oracles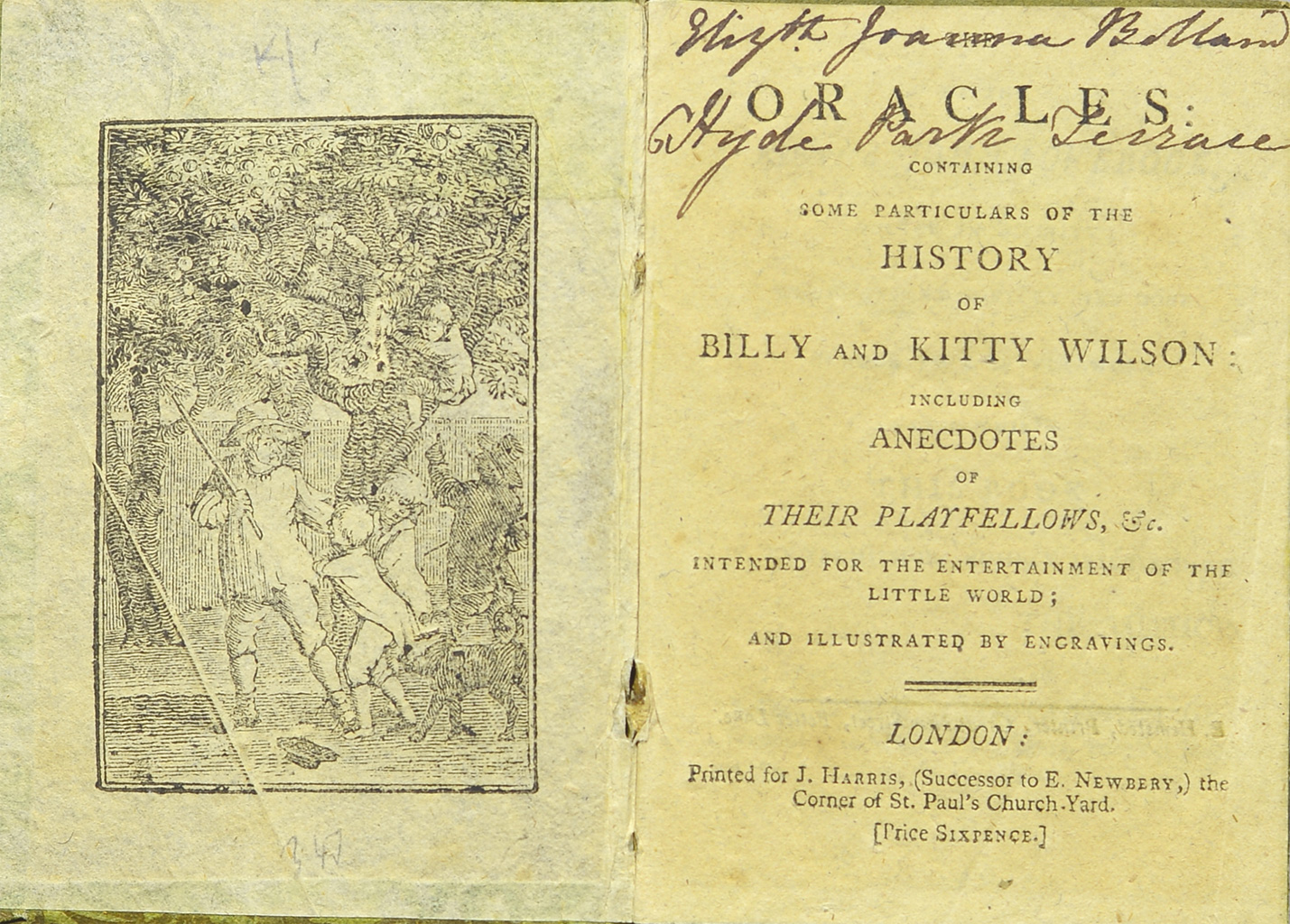 full text on the NDL Digital Collections
The Oracles : containing some particulars of the history of Billy and Kitty Wilson : including anecdotes of their playfellows, &c. : intended for the entertainment of the little world.
Call No.

: VZ1-506

Publication etc.

: London : Printed for J. Harris, [1804]

Physical Descript.

: 125p. : ill. ; 11cm.
A fairytale published at the beginning of the 19th century by John Harris, who is thought to be the successor of Newbery.