> 2-3. Histories or tales of past times told by Mother Goose with morals
2-3. Histories or tales of past times told by Mother Goose with morals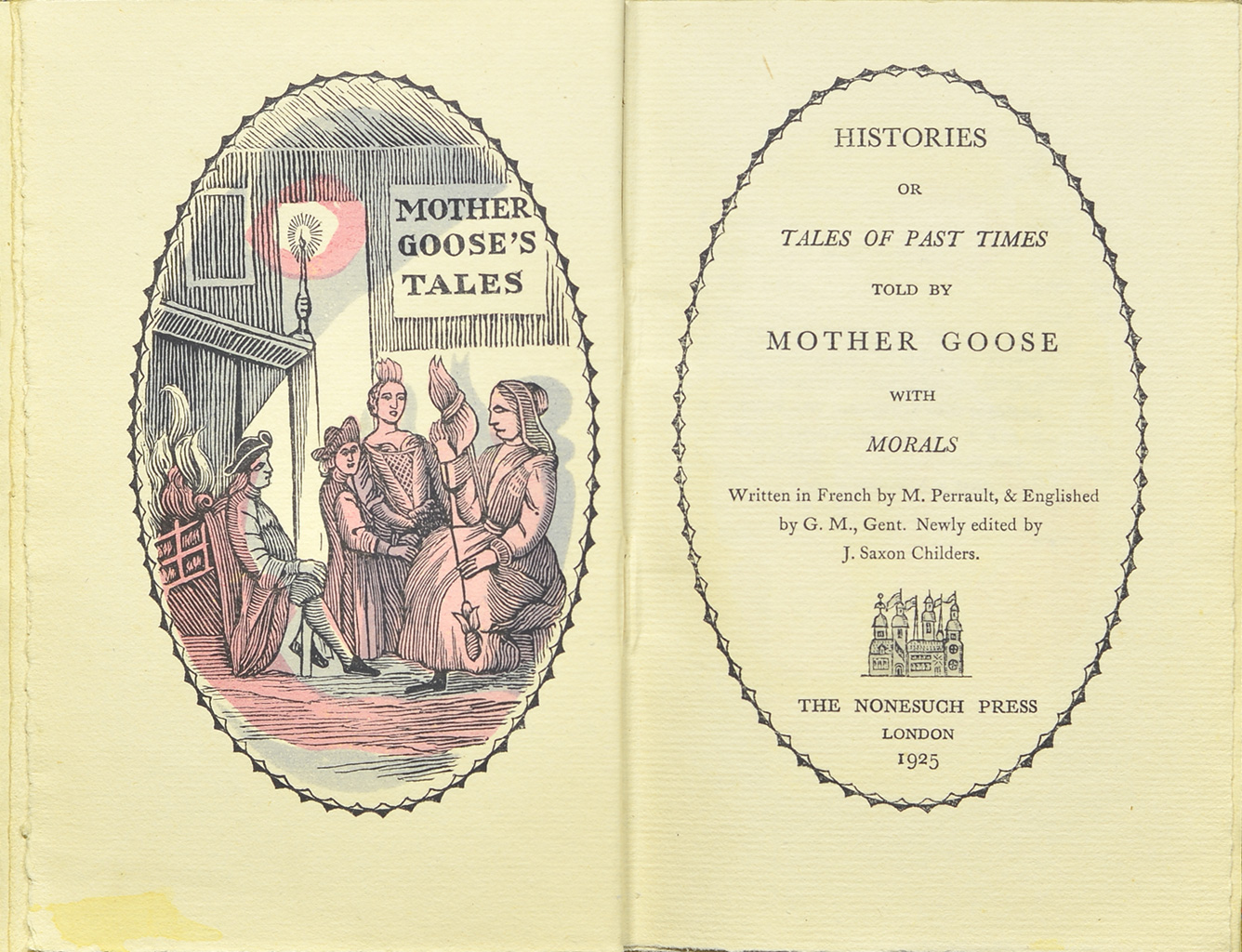 Histories or tales of past times told by Mother Goose with morals / written in French by M. Perrault, & Englished by G.M. Gent ; newly edited by J. Saxon Childers.
Call No.

: VZ1-846

Publication etc.

: London : Nonesuch Press, 1925.

Physical Descript.

: 127p. : col. ill. ; 16cm.
This is a reprint of the 1719 woodcut edition designed after the chapbook Tales of Past Times Told by Mother Goose (1697). The book carries illustrations and text that indicate the binding of the popularly priced and distributed chapbook, as well as morals by Perrault. The term "Mother Goose" from this English translation of Contes de ma mere l'oie later became synonymous with traditional English nursery rhyme.