> 2-4. The fairy ring : a collection of tales and traditions
2-4. The fairy ring : a collection of tales and traditions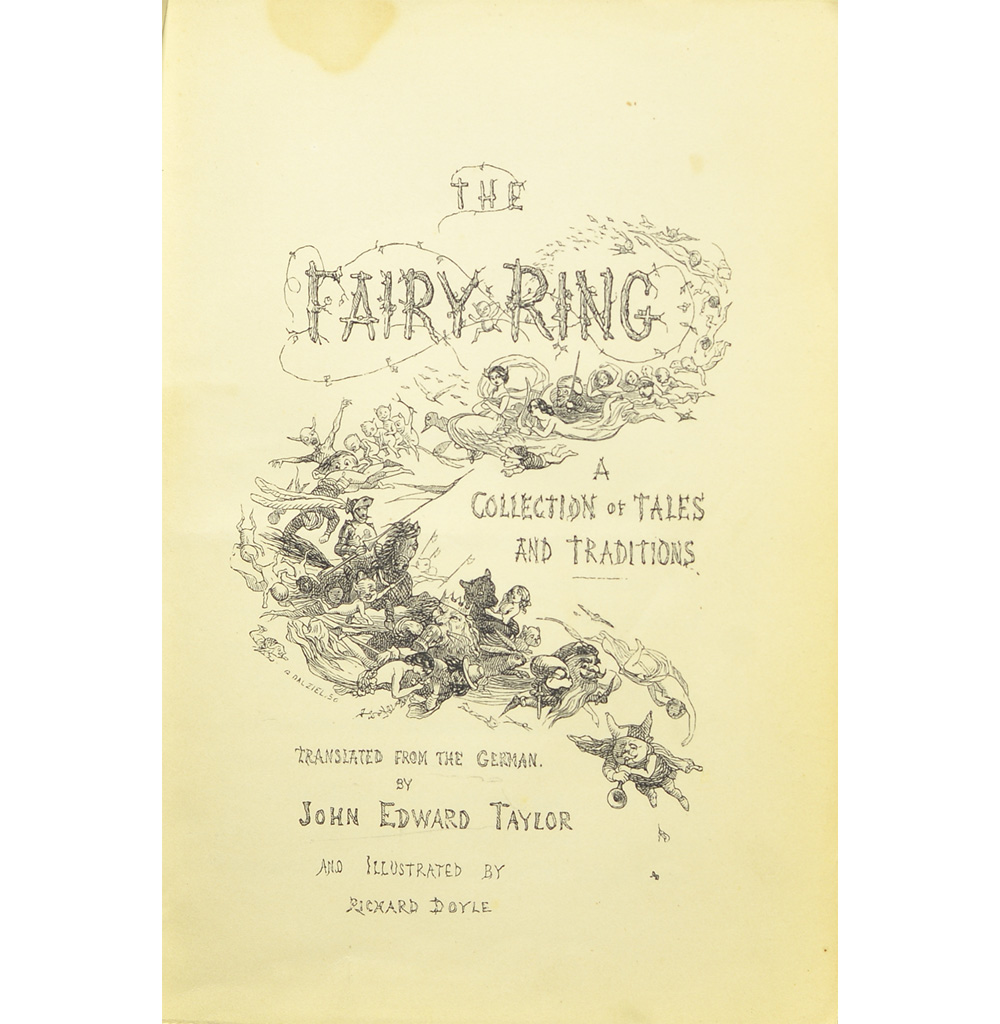 The fairy ring : a collection of tales and traditions / translated from the German of Jacob and Wilhelm Grimm by John Edward Taylor ; illustrated by Richard Doyle.
Call No.

: VZ1-484

Publication etc.

: London : J. Murray, 1857.

Physical Descript.

: viii, 399p., [9] leaves of plates : ill. ; 18cm.
The Brothers Grimm's stories for children, translated into English in 1823, became immediately popular in Great Britain. The exhibited edition contains illustrations by Richard Doyle. The stories changed the traditional British perception of fairytales, convincing the public of the importance of imagination.