> 3-1. The complete nonsense of Edward Lear
3-1. The complete nonsense of Edward Lear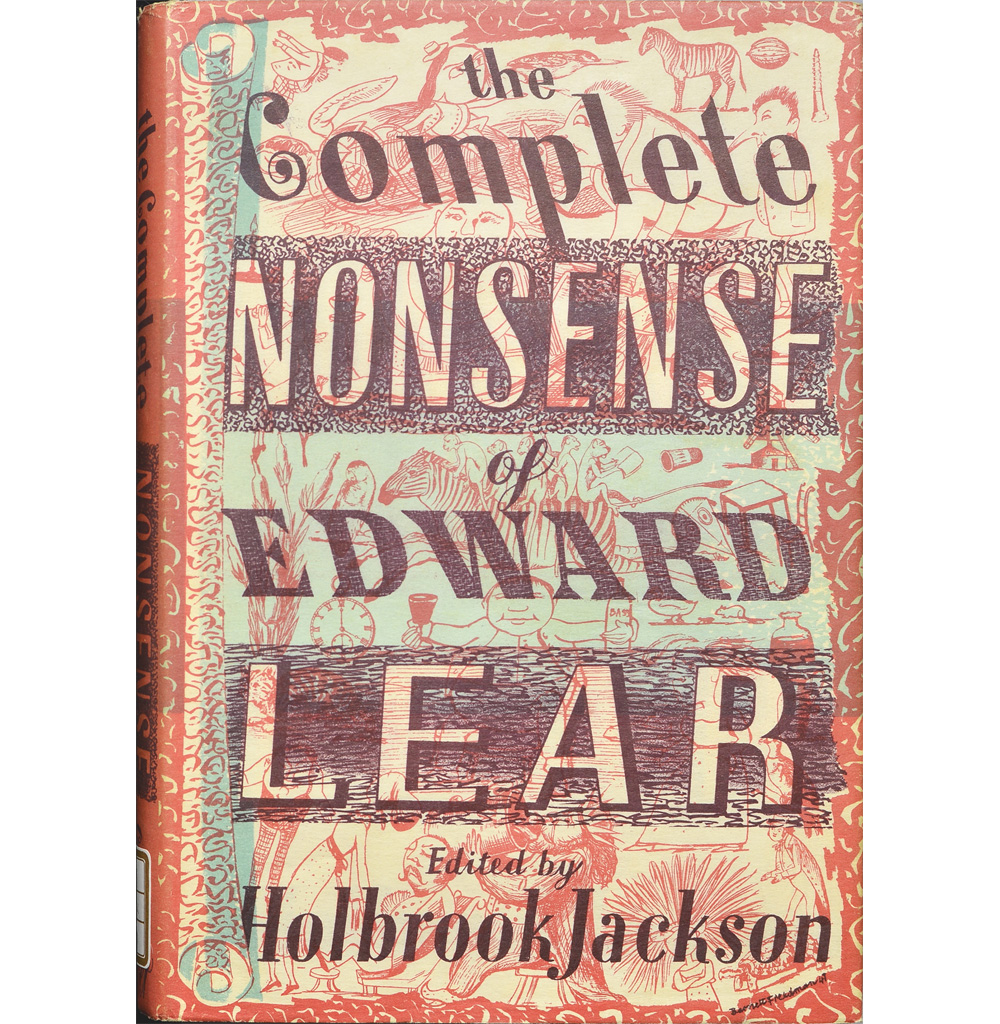 The complete nonsense of Edward Lear / edited and introduced by Holbrook Jackson.
Call No.

: VZ1-670

Publication etc.

: London : Faber and Faber, 1947.

Physical Descript.

: xxix, 288p. : ill. ; 23cm.
Edward Lear was a landscape painter who was once a tutor for Queen Victoria. This 1846 compilation of limericks (witty or nonsense five-line poems) also carries illustrations by the author. The book, widely loved by children like nursery rhymes, is said to have heralded the golden age of fantasy.