> Chapter V Toy Books and Early Modern Picture Books
> 5-2-1. The Babes in the wood (R. Caldecott's picture books ; [no. 4])
5-2-1. The Babes in the wood (R. Caldecott's picture books ; [no. 4])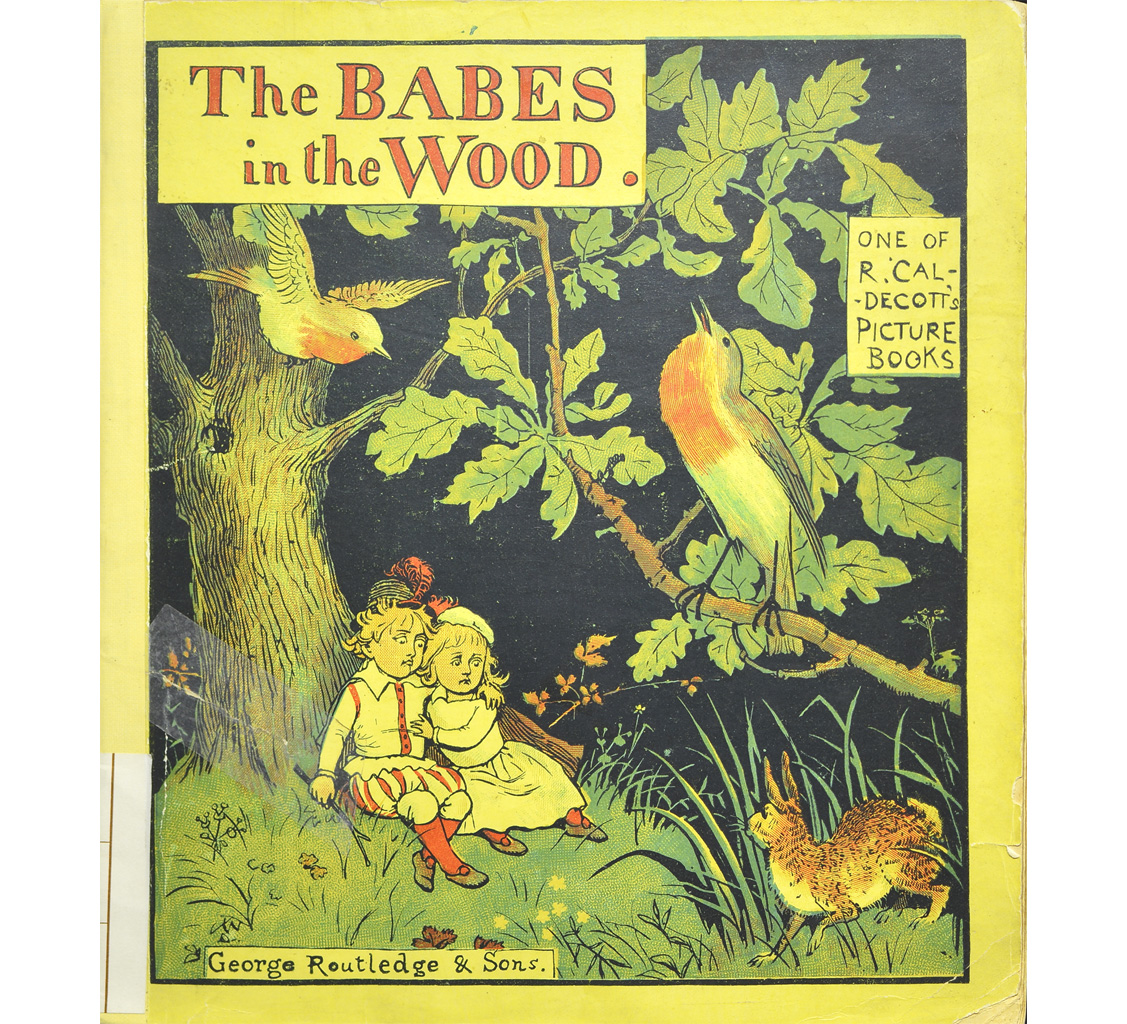 The Babes in the wood.(R. Caldecott's picture books ; [no. 4])
Call No.

: VZ1-196

Publication etc.

: [London] : G. Routledge & Sons, [1880]

Physical Descript.

: 30p. : ill. (some col.) ; 23cm.
The advertisement Walter Crane's Toy Books on the back cover suggests Crane's popularity at that time. The kind gentleman in the story was modeled after the author, and the cruel murderer, Evans; the two were in a good relationship that allowed for this kind of humor (first edition 1879).