> Chapter V Toy Books and Early Modern Picture Books
> 5-2-5. The bluebeard picture book
5-2-5. The bluebeard picture book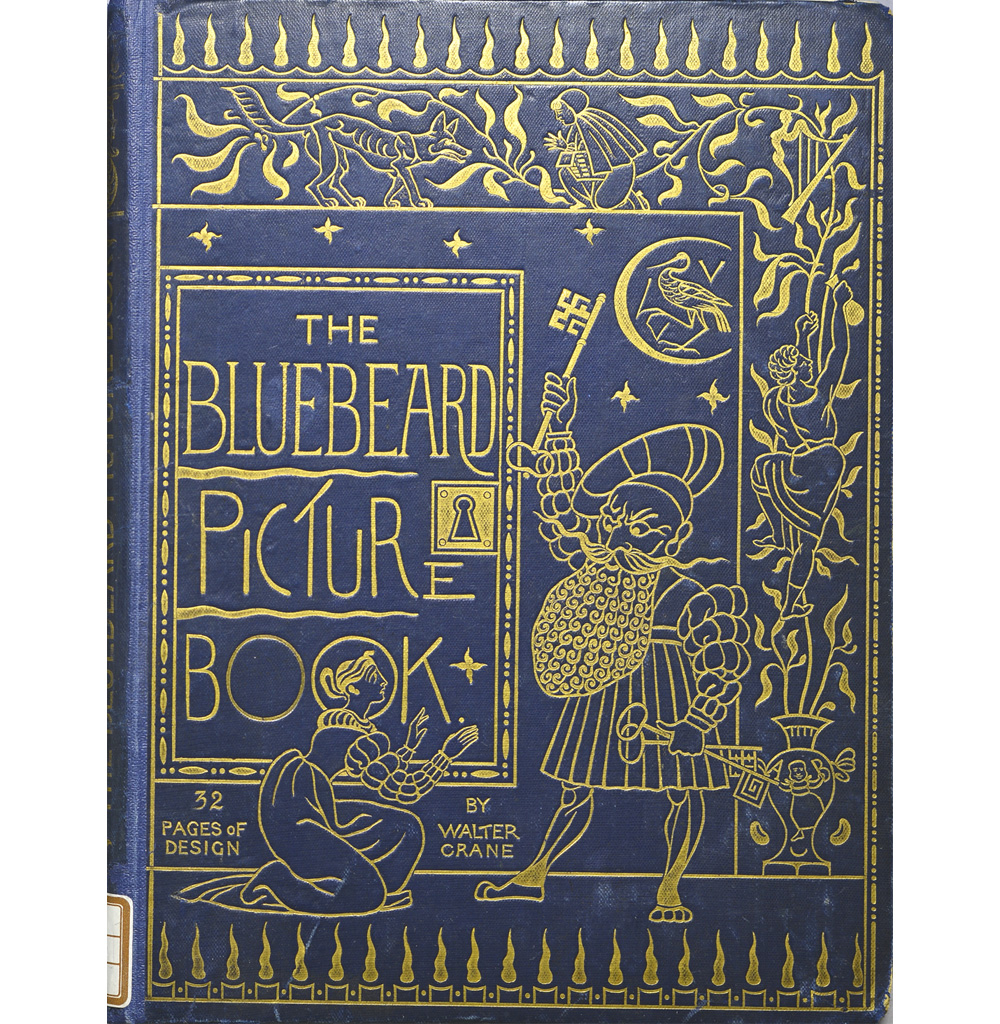 full text on the NDL Digital Collections
The bluebeard picture book / [illustrated] by Walter Crane.
Call No.

: VZ1-284

Publication etc.

: [London] : G. Routledge, [1875?]

Physical Descript.

: [32] leaves of plates : col ill. ; 25cm.
This specially made toy book combines four books, including "Little Red Riding Hood", with a redesigned front cover. The illustrations typical of Crane, who had studied Ukiyoe, show traces of its influence in bold outlines, even application of colors, and the use of black color.