> Chapter V Toy Books and Early Modern Picture Books
> 5-2-6. The Marquis of Carabas' picture book
5-2-6. The Marquis of Carabas' picture book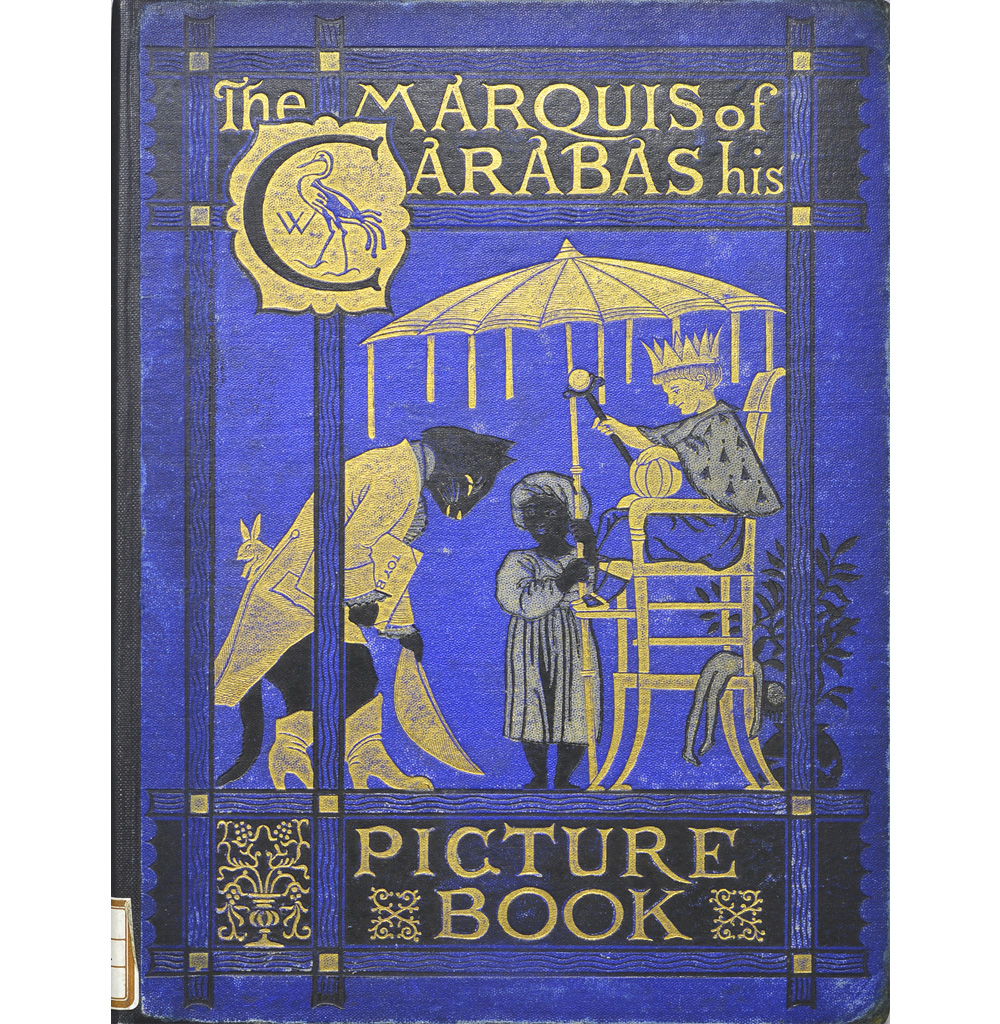 full text on the NDL Digital Collections
The Marquis of Carabas' picture book : containing Puss in boots, Old mother Hubbard, Valentine and Orson, The absurd ABC / with thirty-two pages of illustrations by Walter Crane ; printed in colours by Edmund Evans.
Call No.

: VZ1-285

Publication etc.

: London : G. Routledge, [1873]

Physical Descript.

: [32] leaves : col. ill. ; 25cm.
"The Marquis of Carabas" refers to the master of the cat in "Puss in Boots". On each page, illustrations are deployed to tell a story in a manner somewhat similar to a Manga, a style of expression influenced by Japanese art.