> Chapter V Toy Books and Early Modern Picture Books
> 5-2-9. A day in a child's life
5-2-9. A day in a child's life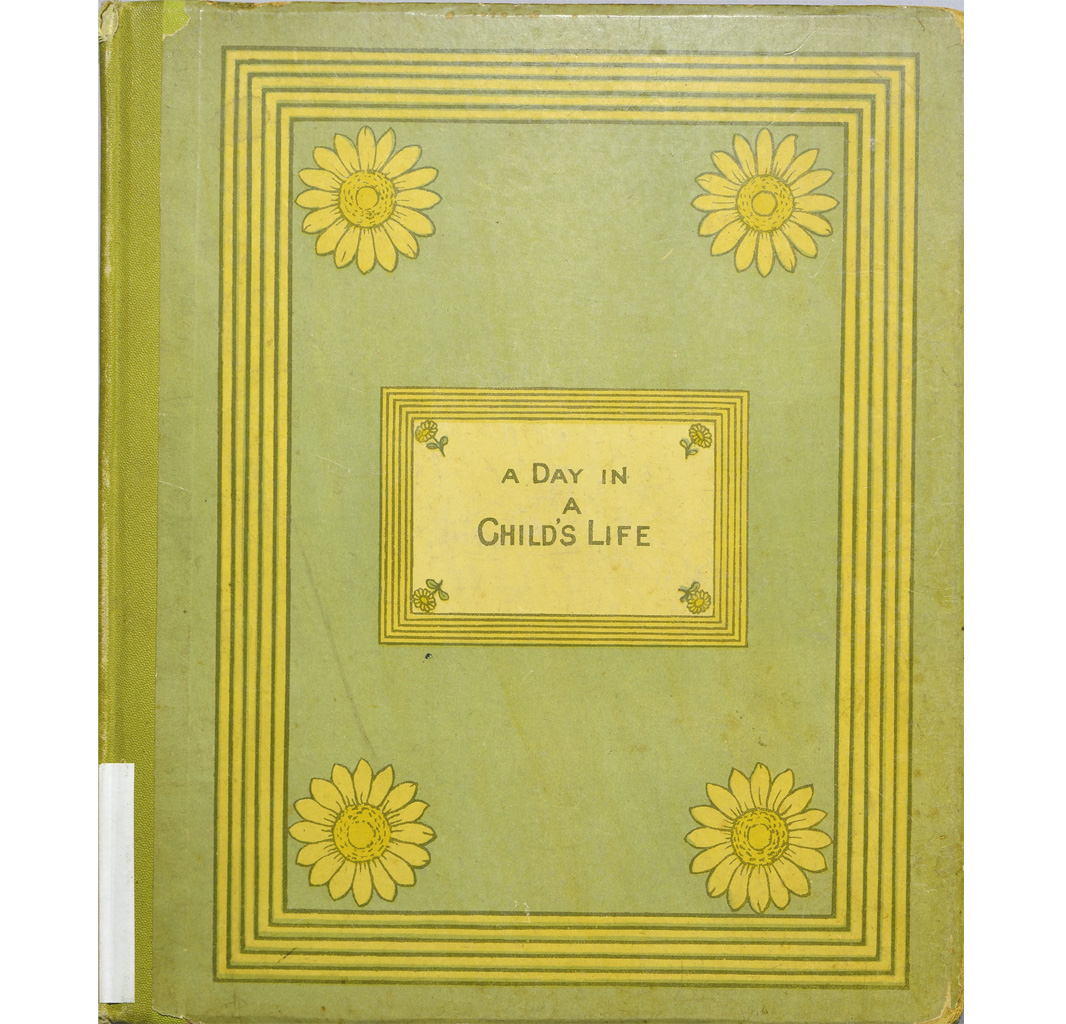 full text on the Internet Archive
A day in a child's life / illustrated by Kate Greenaway ; music by Myles B. Foster ; engraved & printed by Edmund Evans.
Call No.

: VZ1-474

Publication etc.

: London : G. Routledge and Sons, [1881]

Physical Descript.

: 29p. : col. ill., music ; 25cm.
As the title indicates, nine songs are presented that describe a child's day from waking up in the morning to going to bed at night. The clothes in the book were Greenaway's original designs based on the style of the British Regency period (1811-1820). The book became popular as a children's stylebook as well.