> Chapter III Dawning of the Age of Fantasy

As the entertaining virtue of fairytales became widely recognized, children's literature entered the age of fantasy characterized by the absence of a moralistic tone, the use of humor and nonsense, and imagination. This trend is believed to have started with The Complete Nonsense of Edward Lear (1846) by Edward Lear (1812-1888).
The 1850s saw the appearance of numerous children's literature works that could be termed creative fairytales, that is, stories that retained something of the traditional moralistic tone but were also rich in imagination, such as The King of the Golden River, or, The Black Brothers (1851) by John Ruskin (1819-1900), The Rose and the Ring (1855) by William Makepeace Thackeray (1811-1863), and The Water-babies (1863) by Charles Kingsley (1819-1875).
In 1865, Alice's Adventures in Wonderland by Lewis Carroll (1832-1898) was published, catapulting children's literature into the peak of the fantasy era. Alice laughed at the overtly moralistic flavor traditionally found in children's books. With its original and absurd plot, Alice also suggested a new possibility in children's literature that could be fully exploited with an unbounded imagination, humor and nonsense.
During this period, traditional values were being challenged in British society, due to the aggravated economic situation and deepening social disorder, as well as the publication of the Evolution theory in On the Origin of Species (1859) by Charles Robert Darwin (1809-1882). Consequently, human nature and imagination were reevaluated, leading to further development of fantasies depicting idealized imaginary times and places, in such works as At the Back of the North Wind (1871) and The Princess and the Goblin (1872) by George MacDonald (1824-1905).
Fantasy as a genre in children's literature would reach its peak in the 20th century.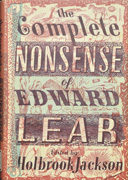 3-1
The complete nonsense of Edward Lear /
edited and introduced by Holbrook Jackson.
Publication etc.
London : Faber and Faber, 1947.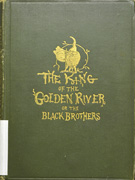 3-2
The king of the Golden River, or, The black brothers : a legend of Stiria /
by John Ruskin ; illustrated by Richard Doyle.
Publication etc.
Sunnyside, Orpington, Kent : George Allen, 1892.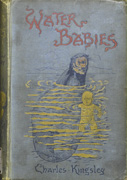 3-4
The water-babies : a fairy tale for a land-baby /
by Charles Kingsley ; with one hundred illustrations by Linley Sambourne.
Publication etc.
London : Macmillan, 1901.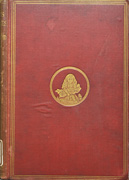 3-5
Alice's adventures in Wonderland /
by Lewis Carroll ; with forty-two illustrations by John Tenniel.
Publication etc.
London : Macmillan and Co., 1886.