> 1-1. A little pretty pocket-book
1-1. A little pretty pocket-book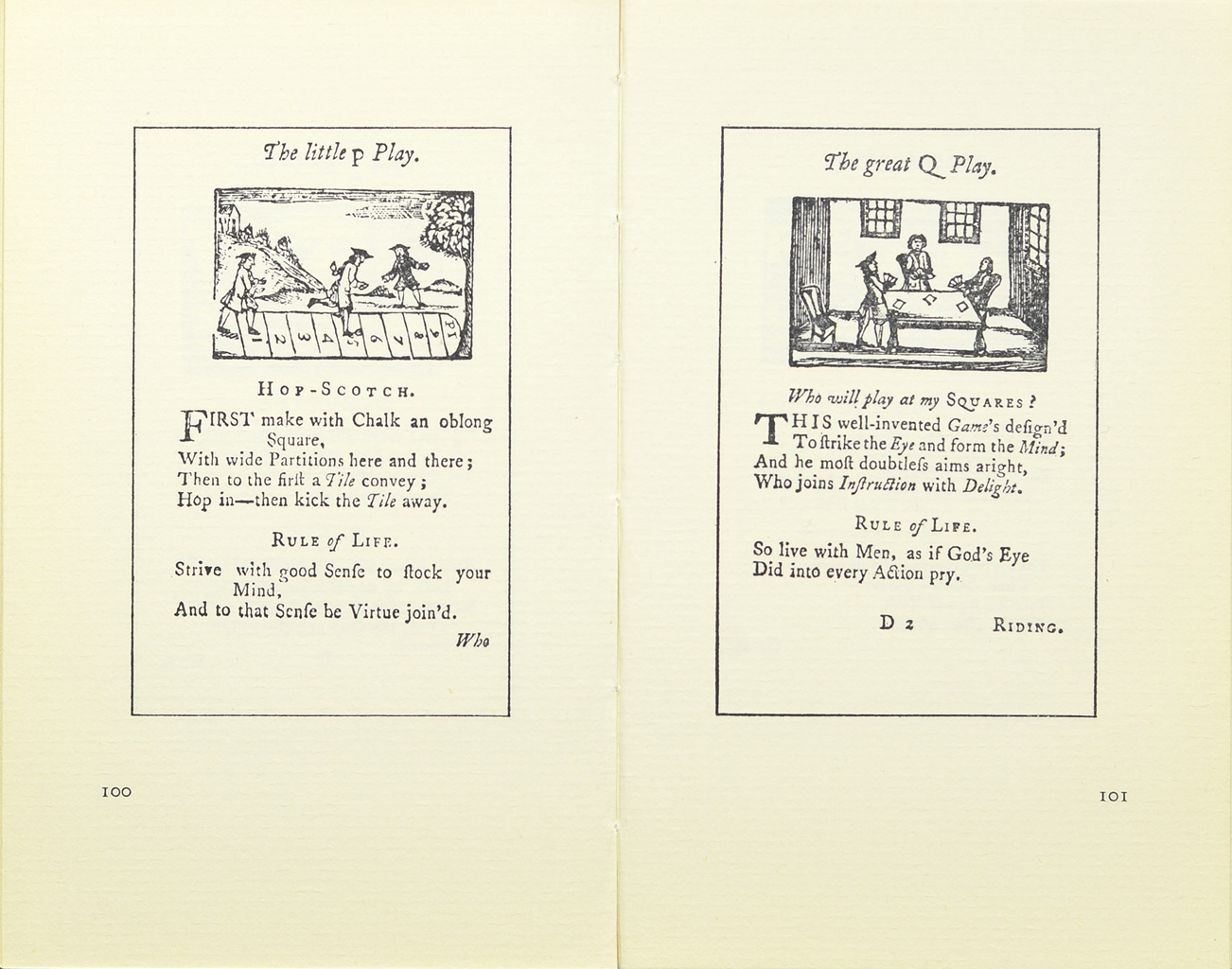 A little pretty pocket-book / John Newbery ; a facsimile with an introductory essay and bibliography by M. F. Thwaite.(Juvenile library)
Call No.

: VZ1-796

Publication etc.

: London : Oxford University Press, 1966.

Physical Descript.

: vii, 184p. : ill. ; 18cm.
The first book published for children by the British publisher John Newbery in 1744. This is also believed to be the first book that provided both morals and entertainment. The exhibit is a reprint of the 1760 edition (oldest complete edition known to date).