> 1-3. The history of little king Pippin
1-3. The history of little king Pippin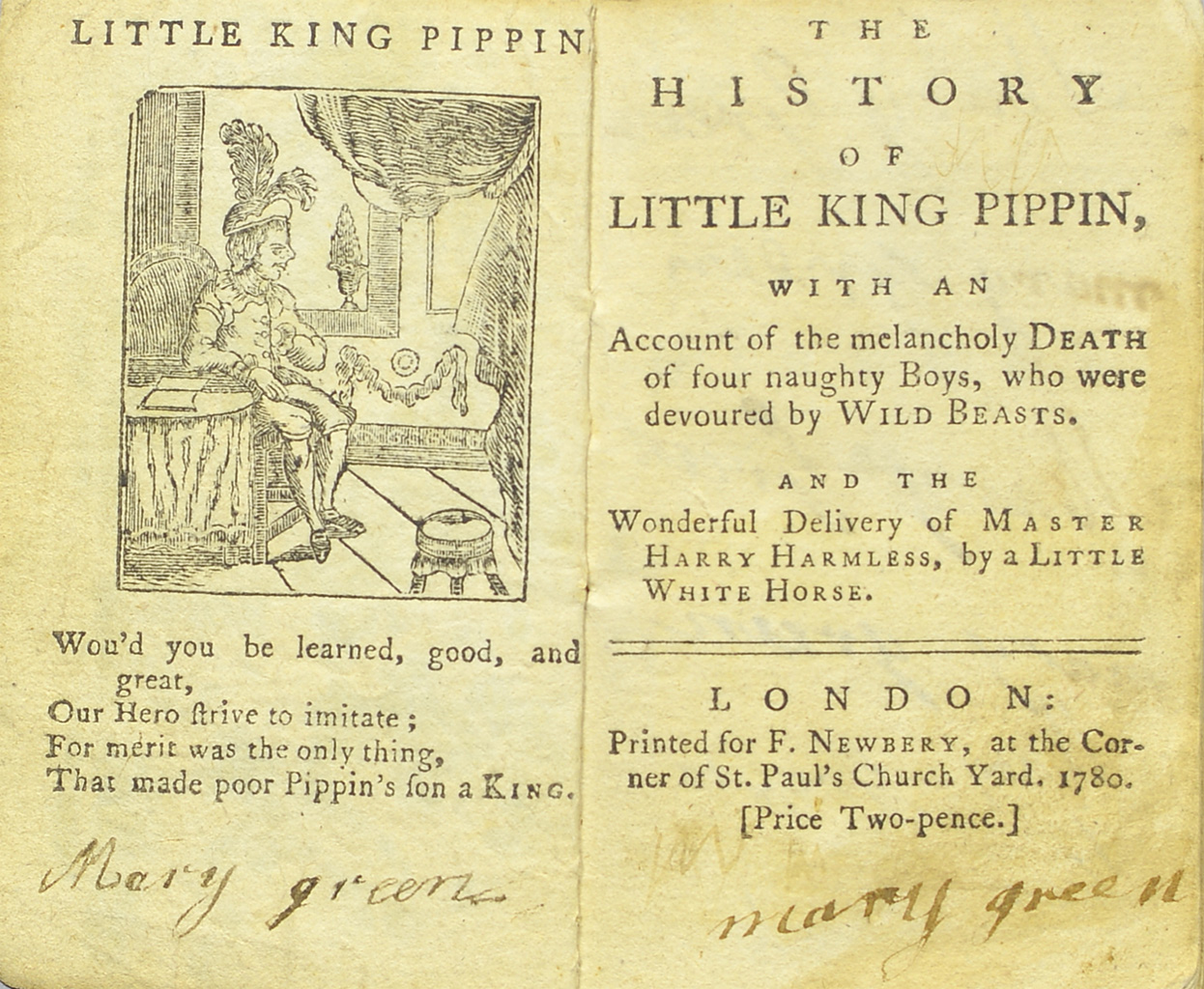 full text on the NDL Digital Collections
The history of little king Pippin : with an account of the melancholy death of four naughty boys, who were devoured by wild beasts, and the wonderful delivery of master Harry Harmless, by a little white horse.
Call No.

: VZ1-801

Publication etc.

: London : Printed for F. Newbery, 1780.

Physical Descript.

: 62p. : ill. ; 10cm.
A first-edition copy of the book published by John Newbery. It has a front cover made with Dutch paper and contains small woodblock printed illustrations.