> 1-5. The history of Sandford and Merton
1-5. The history of Sandford and Merton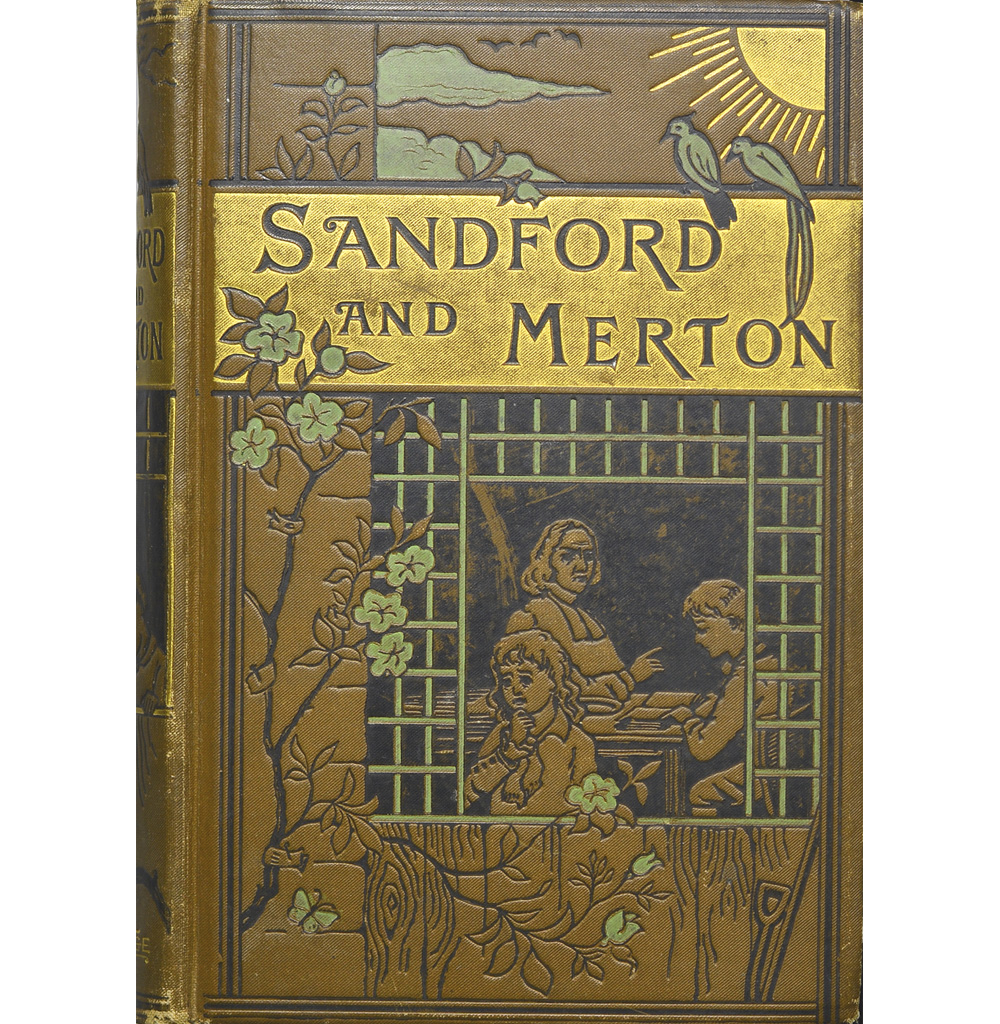 full text on the Internet Archive
The history of Sandford and Merton / by Thomas Day ; corrected and revised by Cecil Hartley.
Call No.

: VZ1-325

Publication etc.

: London : G. Routledge, [1880]

Physical Descript.

: 448p., [6] leaves of plates : ill. (some col.) ; 19cm.
This most famous children's book by Thomas Day is a collection of moralistic stories inspired by the philosophy of Jean Jacques Rousseau. Its main characters are Tommy Merton, the spoiled son of a wealthy merchant, and Harry Sandford, an honest and industrious peasant boy. The book was first published serially in three parts in 1783, 1786 and 1789.