> 1-8. Daddy Darwin's dovecot : a country tale
1-8. Daddy Darwin's dovecot : a country tale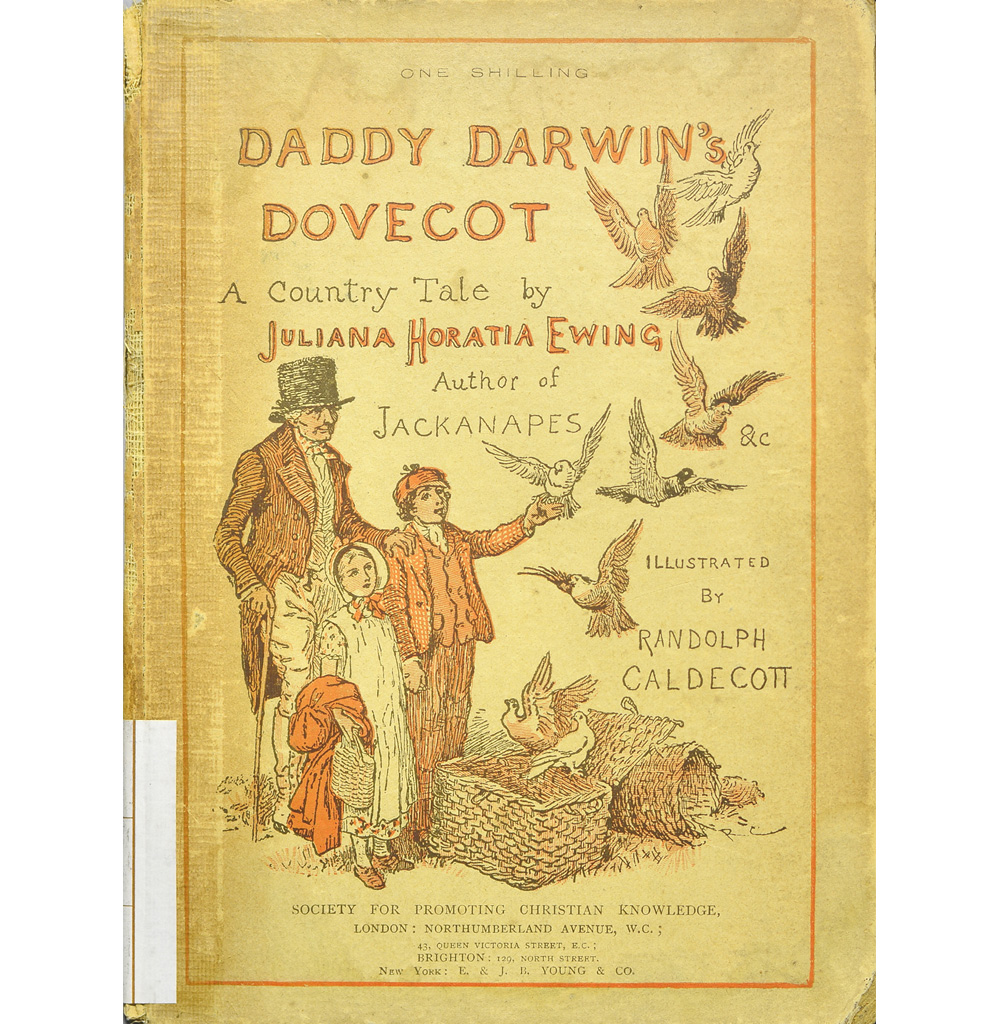 Daddy Darwin's dovecot : a country tale / by Juliana Horatia Ewing ; illustrated by Randolph Caldecott.
Call No.

: VZ1-365

Publication etc.

: London : Society for Promoting Christian Knowledge, [1881]

Physical Descript.

: 52p. : ill. (some col.) ; 22cm.
Written by Mrs. Ewing, who was an active children's author in the late 19th century, the book tells the story of an orphan child who is adopted by an old man who raises race doves. The boy inherits his dovecot and farm. The book contains many illustrations by Randolph Caldecott.